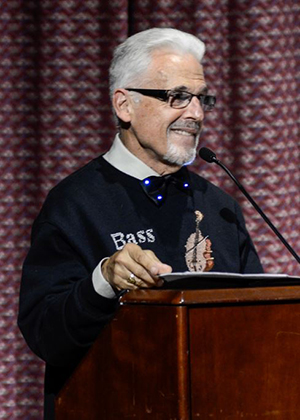 Our ISB founder, the legendary soloist and educator Gary Karr, turns 80 years young this year, and shares a birthday year with France's virtuoso Francois Rabbath, who recently turned 90. Together, Gary & Francois founded Project 80/90 in 2020 to raise money that delivered over sixty $500 grants for bassists in need due to the continuing global pandemic.
Now, thanks to an unprecedented gift of $50,000 from Gary Karr, we are reopening Project 80/90 grant applications, as it is Gary's wish that the ISB assist as many bassists in need as possible. Truly, it's your ISB at its best!
Bassists, Apply for a Project 80/90 Grant Round Two
Bassists in need of assistance are invited to apply for a $500 USD grant. ISB membership NOT required. If you previously received a Project 80/90 grant and are still in need, you are most welcome to reapply. The names of those receiving Project 80/90 grants will not be published.
Recipients will be notified beginning June 1, 2021.
Applications will be accepted as long as funds are available and in the order they are received.
If you have any questions about applying for a grant, please contact .