Directories
Members can be listed in our Teacher and Luthier directories. Looking for an instructor? Looking for a studio or shop that does repairs or sells instruments and accessories? Search for teachers or luthiers by name or location.
Store / Rental Library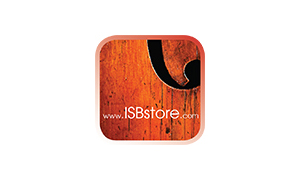 Members sell their CDs, composition, books, DVDs and other merchandise online at the ISB Store, including the Gary Karr Online Store and new ISB/Gary Karr Rental Library of full and string orchestra scores and parts.
2017 Competition

Read the guidelines and enter the 2017 ISB Double Bass Competition, which takes place June 4th and 5th at Ithaca College, New York. Divisions for solo, jazz, orchestral, age 15-18 and age 14 and Under.