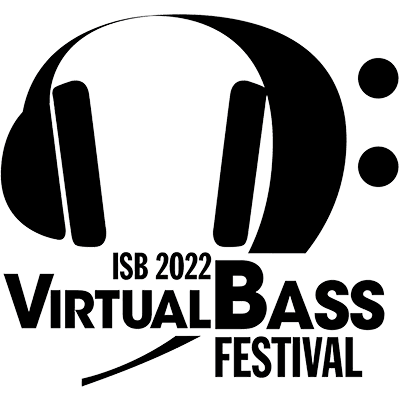 Over $23,400 raised!
Congratulations to ISB member Keith Rawlings of Corpus Christi, Texas! His winning entry was drawn at random from the names of 403 participants and 238,122 chances to win our 2022 ISB Build a Bass Sweepstakes. Said Keith upon learning the good news today:
"I've been playing jazz and bluegrass for over 20 years on a plywood bass. I've always wanted to own a carved bass but haven't found one I could afford at the right place and time. I never dreamed I'd own a bass made by all these amazing luthiers!"
A huge ISB thank-you goes out to the international team of gifted luthiers led by Trevor Davis and Paul Hart, who gave so generously of their time and talent to create this beautiful instrument benefiting the 2022 ISB Virtual Festival!
Thanks to
Our Sponsors!

Metropolitan Music


Grateful Thanks
to Our Makers Team!
Ralph Alcala
John Anderson
David Briggs
Evan Davenport
Robert Dow
Gianfranco Fiorini
Yumi Fujimoto
Ben Green
Andrew Hassel
Randy Hunt
William Lakeberg
Mark Leue
Robbie McIntosh
Joey Naeger
Chris Pedersen
Boyd Poulson
Benedict Puglisi
Christopher Roberts
Tetsu Suzuki
Eric Trujillo
Matthew Tucker
Dustin Williams