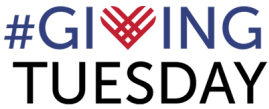 Dear Bass Family,
Greetings and happy holiday season from the ISB! We're proud to announce that the 2019 ISB competitions and convention will be held at Indiana University in Bloomington, Indiana, June 3rd through June 8th.
While the convention might seem like a long way away, Giving Tuesday is fast approaching!
Show your Bass Love by donating online or returning this form today! There are also many ways to support the ISB through planned giving.
As a special thank you for your donation by November 30th, to our 2017 Giving Tuesday campaign, you'll be entered to win the Gary Karr Founder's Package:
20 Gary Karr CDs
Gary's biography, Life on the G String
ISB 50th anniversary patch and bow sleeve
Basses Loaded T-shirt
Your support of the ISB will help us continue to foster excellence in performances and pedagogy, but the most important part of being an ISB member is our fellowship. Please consider supporting the ISB this Giving Tuesday!