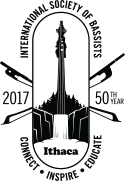 Off-Campus Hotel Accommodations
Click here for off-campus hotel accomodations. The ISB has reserved room blocks at convention rates at several local hotels, subject to availability. Reserve early!
On-Campus Accommodations
Arrangements for on-campus housing for the ISB 2019 Convention at Indiana University must be made through the ISB, do not contact the university for reservations. A limited number of on-campus rooms will be available in Emerson (single or double occupancy, private bathroom, climate controlled) and Quad Residence Halls (single or double occupancy, shared bathroom facilities down the hall, not air conditioned) a 10 to 15 minute walk from the Whalen Center for Music and daytime convention activities. Minimum 3-night stay for on-campus housing. Each guest will receive a linens package that includes a pillow and pillowcase, blanket, sheets, two towels, and a washcloth (bring your own soap, cup, shampoo, etc.) Breakfast is included with each night's on-campus stay per person. Smoking and pets are prohibited in the residence halls. Alcoholic beverages are not permitted in the public areas of the residence halls. There are no televisions, telephones, clothing hangers or personal amenities in the sleeping rooms. Free Wi-Fi access will be available in the residence halls, as well as the Whalen Center for Music.
Room Pricing
$95 per person per night for Quad Single, no air-conditioning, shared bathroom
$60 per person per night for Quad Double, no air-conditioning, shared bathroom
$120 per person per night for Emerson Single, climate controlled, private bathroom
$85 per person per night for Emerson Double, climate controlled, private bathroom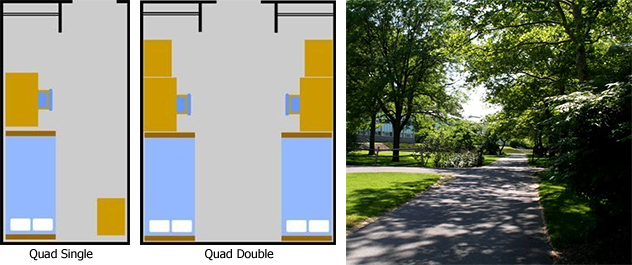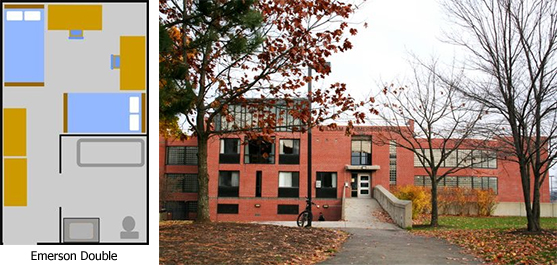 Check-In / Check-Out Times for On-Campus Housing
Check-in for on-campus housing will begin at 4 PM with the exception of Saturday, June 3rd, when check-in will be 6 PM due to an unavoidable campus-wide power shut down from 6 AM until 6 PM on Saturday, June 3rd. Check-in instructions will be provided for those arriving later than 9 PM. For competitors, the earliest date to arrive for on-campus housing will be Thursday, June 1st. Check-out is 4 PM, and everyone must check out by 4 PM on Sunday, June 11th. Anyone already checked into on-campus housing, or arriving on Saturday before 6 PM, will be able to spend time practicing or relaxing in the facilities of the Community School of Music & Arts in downtown Ithaca, within walking distance of restaurants and shopping. The ISB will provide transportation to and from the Community School of Music & Arts for those without cars.
On-Campus Parking
On-campus parking is free in designated lots. Those with appropriate documentation (license plate or mirror hang tag) will be able to park in any non-reserved handicapped parking space on campus. Neither the ISB nor the University will be responsible for parking fines incurred by attendees. Exhibitors with larger vehicles/trucks can contact the ISB office for parking instructions.
Dorm Policies for Young Bassists
Participants under age 18 must be accompanied by a parent or guardian. No one under the age of 18 will be assigned to a single room. The Young Bassists Program is a closely supervised week of group activities and ensemble playing. The ISB welcomes and encourages family members to accompany young bassists to the convention, and provides complimentary badges to non-bassist family members and chaperones. Unaccompanied bassists between the ages of 16 and 18 must mail in or bring a signed Consent for Treatment of a Minor form.
Meals
For those staying both on and off campus, attendees and non-bassist guests will be able to pre-purchase a meal plan (covering lunch and dinner only) beginning with dinner on Monday, June 5th (vegetarian and gluten-free choices available) through dinner on Saturday, June 10th. For those on the meal plan, meals will be served in a dining hall on campus. A variety of hot and cold selections will be available on an all-you-can-eat basis. The meal plan dining hall hours are breakfast, 7-9 AM, lunch 11 AM - 1:30 PM, and dinner 5:30-7 PM (those in line for dinner by 7 PM will be served). The food court in the Campus Center will be open from 7:30 AM to 2 PM, Monday through Friday, for cash purchases as well. Meal plan registration has closed. Click here for a list of restaurants near Bloomington, Indiana.
On-Campus Housing Deadlines
On-campus housing reservations must be received at the ISB office by 5/1/2017. No refunds for on-campus housing or meal plan reservations after that date. Reservations for on-campus housing are on an as-available basis. Housing registration has closed.
Confirmation
If making your reservation by mail or fax, please make a photocopy of your completed registration form and housing/meal reservation form for your records. Those who register by May 1st will receive an orientation package of campus and local information by mail or email.
Reservation Form
Housing and meals registrations have closed.