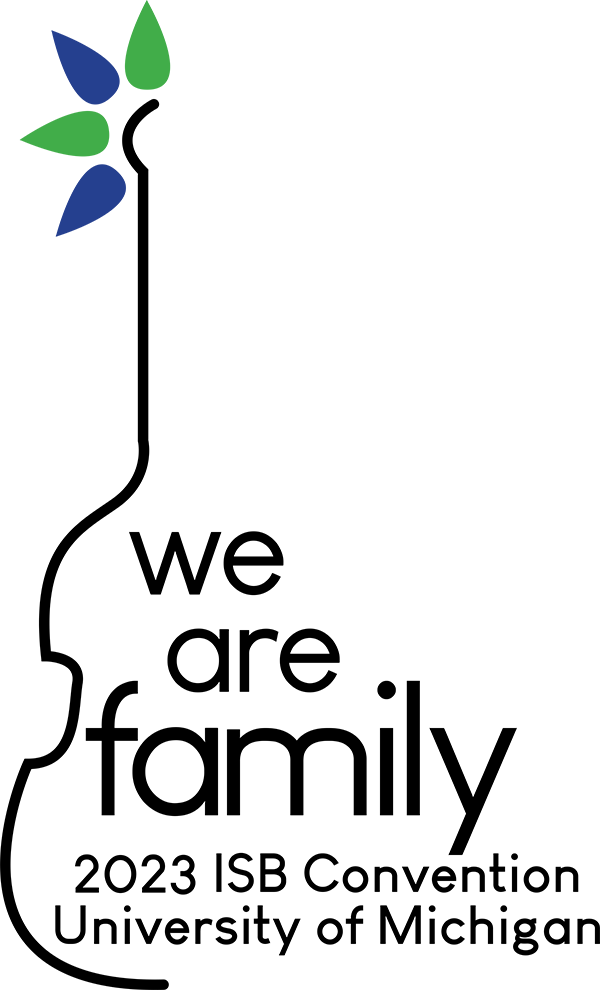 On-Campus Accommodations
On-campus housing is at capacity and closed.
Off-Campus Hotel Accommodations
Click here for off-campus hotel suggestions. There are no hotels within walking distance of the convention events. Some hotels have a courtesy van that will take you to local destinations (not the airport) upon request, subject to availability. While the deadline to book rooms at these hotels at our convention rate has passed, you can still mention the ISB when making a reservation to see if you can get a reduced rate, subject to availability.
If you are registered for on-campus housing for the 2023 ISB convention:
About Your Room
Your room will have a linen package (pillow, blanket, sheets & pillowcase, towel and washcloth.) Rooms are air conditioned. There are no hair driers, clothes hangers, shampoo or soap, so pack these items. Single and double rooms share a bathroom between rooms. There is no land line telephones in rooms.
Housing Welcome Letter
Please read the UMich housing virtual welcome letter and emergency procedures guide
Building Information and How to Enter
You will be staying at the North Quadrangle Residence Hall in downtown Ann Arbor, 105 S State St, Ann Arbor, MI 48109.
Click HERE for a two-page entrance map to the Community Center in the North Quadrangle Residence Hall.
Check-in hours at the Community Center are 8 AM to 10 PM. Guests should visit or call the Community Center staff if they need assistance during these hours at 734-764-0206.
If you arrive after 10 PM or need assistance between the hours of 10 PM and 8 AM:
If the Community Center desk is closed, call the Summer Conference Assistant on Duty at 313-694-0657.
If the Summer Conference Assistant does not respond within 20 minutes, call DPSS at 734-763-1131.
In the case of an emergency, call 911.
Traveling to the ISB Convention
If You Are Flying
The Detroit International Airport (DTW) has two terminals. Click HERE for a directory of airlines and terminals. Depending on traffic and number of stops, it's a 30 to 45 minute ride into Ann Arbor.
If You Are Driving
There is no parking available at the North Quadrangle Residence Hall. Attendees will be able to pull in front of the building on Washington street and/or use metered parking to bring their luggage and instruments inside for check-in, then move their vehicles to where they intend to park their cars. It is a one-minute walk from Washington Street to the entrance to the Community Center check-in.
Click HERE for a two-page entrance map to the Community Center in the North Quadrangle Residence Hall.
Click HERE for an overview map of downtown Ann Arbor.
Once you have checked into the residence hall, park your car at a nearby garage or surface lot overnight:
Free campus bus to and from the UMich School of Music, Theatre & Dance (North Campus)
Click HERE for instructions and a map to take a free campus bus to and from downtown Ann Arbor/residence hall and the UMich School of Music, Theatre & Dance (North Campus). These buses are big enough to accommodate your bass. Once your bass is at the school, there is bass storage during the day and overnight. Leave your trunks at the residence hall if that is where you'll be picked up for your return trip home.
Where to Eat
If you purchased the meal plan, it begins on Monday night June 5 with dinner, and ends with Saturday night June 10 dinner. Breakfast, lunch and dinner are included Tuesday through Saturday. You will have a sticker on your badge that will identify you as a meal plan participant. Meals will be served in the School of Music (Moore building) student lounge, with seating on the outside terrace. A limited number of meals will be available to purchase individually.
If you did not purchase the meal plan, you can eat breakfast, lunch or dinner in downtown Ann Arbor. For on-campus dining, the food court at the Piedmont Commons building is open until approximately 4 PM, Monday through Friday (closed on Saturday), hours subject to change.
Questions?
Email or , or call ISB general manager Madeleine Crouch, cell 972-404-0047.