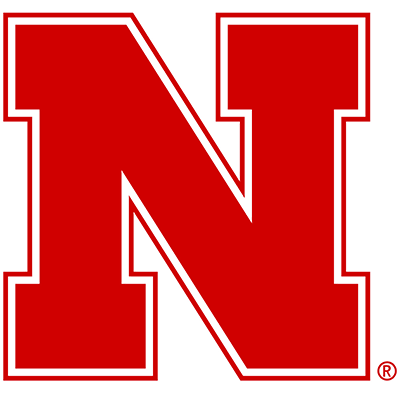 Off-Campus Hotel Accommodations
Click here for off-campus hotel accomodations. The ISB has reserved room blocks at convention rates at several local hotels, subject to availability. Reserve early!
On-Campus Accommodations
Arrangements for on-campus housing for the ISB 2021 Virtual Convention at University of Nebraska - Lincoln must be made through the ISB, do not contact the college for reservations. A limited number of on-campus rooms will be available in Forest (single or double occupancy, bathroom "pods" — individual showers lock for privacy, floors for women, men, and family/couples) and Willkie Residence Halls (single rooms with shared bathroom between 2 rooms) a 10 to 15-minute walk from the Jacobs School of Music and daytime convention activities. Minimum 3-night stay for on-campus housing. Each guest will receive a linens package that includes a pillow and pillowcase, blanket, sheets, two towels, and a washcloth (bring your own soap, cup, shampoo, etc.) Breakfast is included with each night's on-campus stay per person. Smoking and pets are prohibited in the residence halls. Alcoholic beverages are not permitted in the public areas of the residence halls. There are no televisions, telephones, clothing hangers or personal amenities in the sleeping rooms. Free wi-fi access will be available in the residence halls, as well as the Jacobs School of Music.
Room Pricing
$80 per person per night for Forest Single (bathroom "pod" down hall)
$60 per person per night for Forest Double (bathroom "pod" down hall)
$90 per person per night for Willkie Single (shared bathroom between two rooms)
Dorm Policies for Young Bassists
Participants under age 18 must be accompanied by a parent or guardian. No one under the age of 18 will be assigned to a single room. The Young Bassists Program is a closely supervised week of group activities and ensemble playing. The ISB welcomes and encourages family members to accompany young bassists to the convention and provides complimentary badges to non-bassist family members and chaperones. Unaccompanied bassists between the ages of 16 and 18 must mail in or bring a signed Medical Release Form and a Instrument Liability & Media Release Form.
Meals
For those staying both on and off campus, attendees and non-bassist guests will be able to pre-purchase a meal plan (covering lunch and dinner only) beginning with dinner on Monday, June 3rd (vegetarian and gluten-free choices available) through dinner on Saturday, June 8th. For those on the meal plan, meals will be served in a dining hall on campus. A variety of hot and cold selections will be available on an all-you-can-eat basis. Click here to purchase your meal plan. Click here for a list of restaurants near Lincoln, Nebraska.
On-Campus Housing Deadlines
On-campus housing reservations must be received at the ISB office by 5/1/2021. No refunds for on-campus housing or meal plan reservations after that date. Reservations for on-campus housing are on an as-available basis. Housing registration has closed.
Confirmation
If making your reservation by mail or fax, please make a photocopy of your completed registration form and housing / meal reservation form for your records. Those who register by May 1st will receive an orientation package of campus and local information by mail or email.
Reservation Form
Housing registration has closed. Do NOT send payment for off-campus hotels. Attendees should make those reservations directly with the hotel.