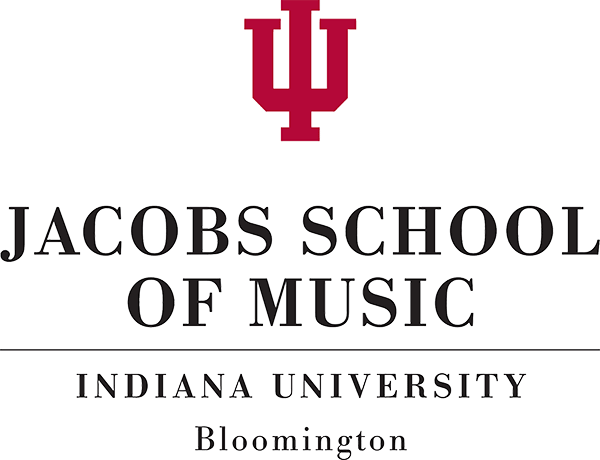 Thank you, IU!
The magic dust continues to settle from our wonderful week at Indiana University. Here's what one of our members said after the 2019 convention: "I am continuously mentioning the aura of the ISB to colleagues involved in other musical conferences, conventions, and organizations. The time, love, money, and sweat that so many people contribute to the cause is in such contrast to other organizations I've visited, groups that seem to foster a "what can I get out of this?" mentality instead of the ever-present "How can I help?" that is in the air with everything the ISB touches. Truly outward in every respect!" Our gratitude goes out to the Jacobs School of Music for its generous support, and our site hosts Kurt Muroki and Jeff Turner and the IU Bass Club for the warmest of welcomes.
Save the Dates!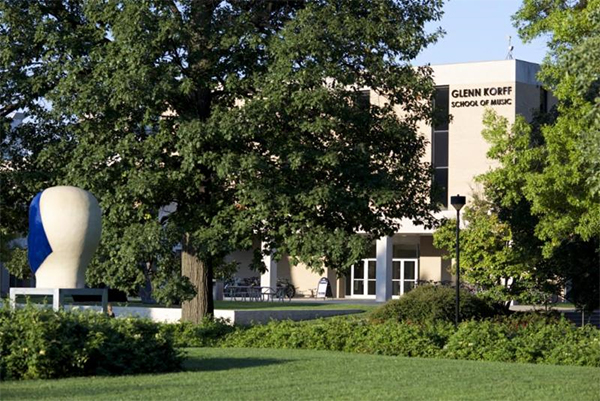 2021 ISB Convention & Competitions
University of Nebraska – Lincoln
June 7th-12th
Hans Sturm, Convention Chair
Hixson-Lied Professor of Bass & Jazz Studies, UNL
The ISB is proud to announce that we've received an invitation to hold our next convention at the University of Nebraska-Lincoln, June 7-12, 2021. It's going to be another amazing week of performances, presentations and exhibits.
There's a lot to like about Lincoln, Nebraska!
Regularly listed among the Top 50 Happiest Cities in the U.S., Lincoln is the vibrant capital of Nebraska with a population of over 280,000. This welcoming, arts-friendly city boasts museums, art galleries, theaters and concert venues, from the iconic Zoo Bar, bringing blues to downtown Lincoln since the early 1970s, to the Lied Center, pictured below, for the Performing Arts, presenting major symphonies and Broadway shows. The downtown UNL campus is a short walking distance to a half-dozen hotels and over 100 restaurants featuring dozens of international cuisines. If you want to get out-and-about, Lincoln has 150 miles of bike trails and a city bike rental system with stands near most hotels.
Watch your email inbox and the ISB website for more information!
Travel to Lincoln
Lincoln Airport offers jet service on Delta and United. These are regional jets but will accommodate a bass. Omaha's Epply Airport is less than an hour away and services all major airlines including Southwest. The Oma-Link Shuttle service will take you from the airport to hotel.
Lincoln is a day's drive from:
Des Moines (3 hours)
Kansas City (3 hours)
Oklahoma City (6.5 hours)
Denver (7 hours)
St. Louis (7 hours)
Minneapolis (7 hours)
Chicago (8 hours)
Dallas (9.5 hours)
Explore Lincoln
Within walking distance of UNL and the hotel zone:
Sheldon Art Museum
Lincoln Children's Museum
Haymarket (old warehouse district filled with restaurants, coffeeshops, bookstores, and boutique stores)
Natural History Museum
Nebraska State Museum
Within a short bike ride/car or bus ride:
Lincoln Children's Zoo
International Quilt Museum
State Capitol Building
Museum of American Speed
National Museum of Roller Skating
Sunken Gardens
Pioneers Park Nature Center (over 650 acres)
Holmes Park and Lake (city park pictured above)
Wilderness Park (terrific trails)
Antelope Valley Park (with playground)
Nebraska State Holocaust Memorial
Lux Center for the Arts (gallery and arts classes for kids and adults)
Speedway Sporting Village (roller sports competitions, early cars, more)
Important Links