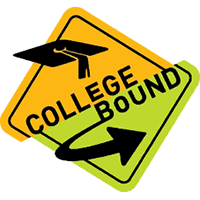 The ISB hosts its seventh biennial College Fair Day, a networking event for professors to connect with college-bound students and their parents as well as current undergrad students, in the lobby of the Moore Building, University of Michigan School of Music, Theatre & Dance in Ann Arbor on Saturday, June 10, 8:30 to 10 AM.
If you're a pre-college or college student registered for the 2023 ISB convention, feel free to bring copies of your resume (list teachers, schools attended, honors, contact information). You'll have a chance to meet professors and ask questions about their programs and opportunities.
If you're a professor registered for the 2023 ISB convention, make plans to promote your school's programs and recruit new students. Two professors per 8-foot table. Bring your business cards and music department brochures. There's no charge, but you must be a current member of the ISB.
Space is limited! Professors, reserve a spot for your school by emailing today!
See you at the 2023 ISB Convention!