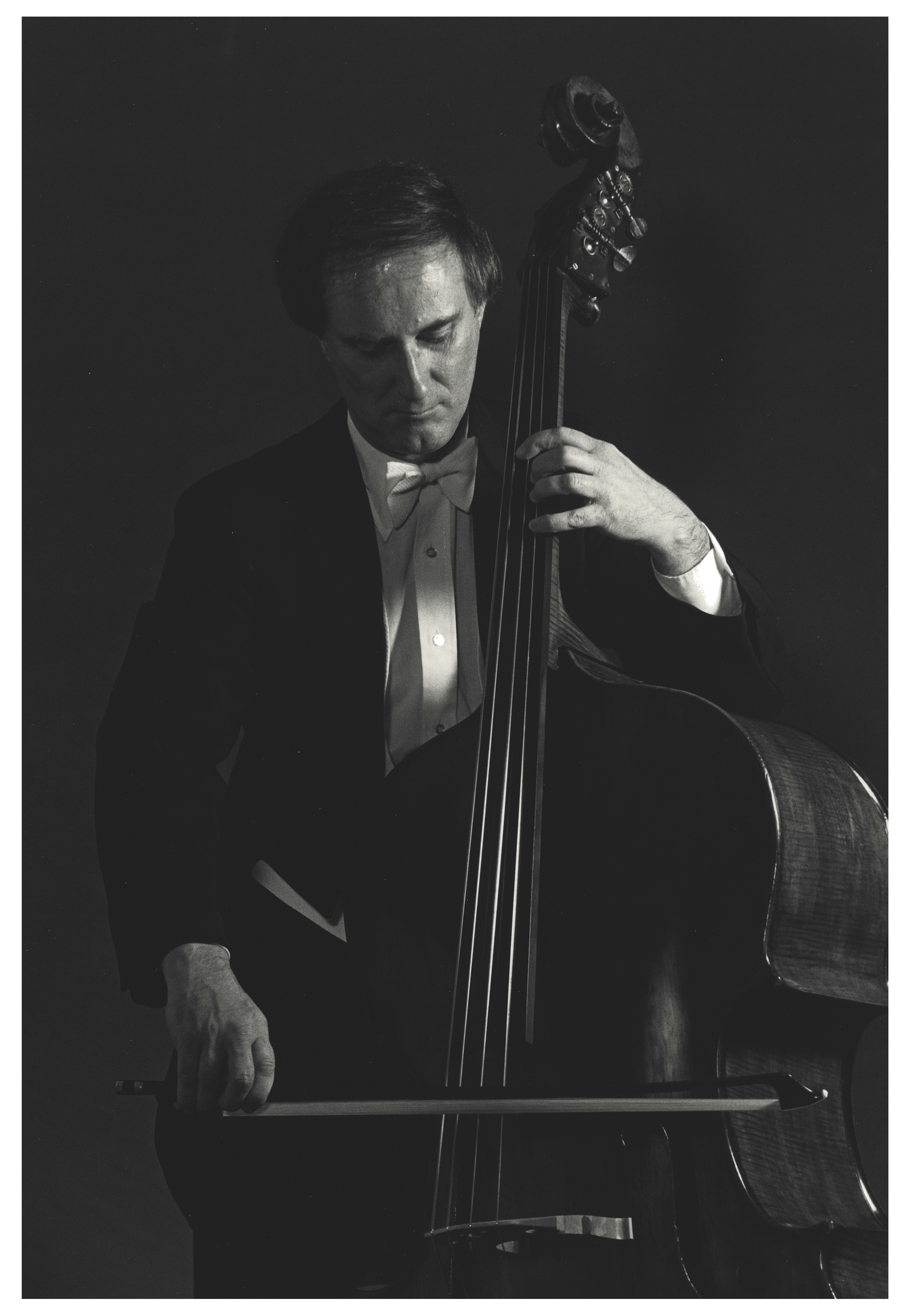 Lawrence Angell
died peacefully on December 3, 2017 following a lengthy illness. A native of Saginaw, Michigan, Larry studied double bass at the Interlochen Center for t
he Arts with
Oscar Zimmerman.
Following his service with the 7th Infantry Division Band and Jazz Bands during the Korean War, he continued his studies with Zimmerman at the Eastman School of Music, earning bachelor and master of music degrees, as well as the Special Performer's Certificate. While still a student, he performed with the Rochester Philharmonic, Erich Leinsdorf conducting, and soon after was appointed to the Cleveland Orchestra by George Szell in 1955. Promotions to assistant principal and principal bass
followed. He performed with the CSO for forty years. An active teacher, he was head of the double bass departments of the Cleveland
Institute of Music (1969-1999) and the Oberlin Conservatory of Music (1980-1990). Angell presented masterclasses and coached in cities throughout the U.S. and abroad. His former students have achieved positions in major orchestras around the world. He served on the jury of the ASTA National Competition, and presented masterclasses at ISB conventions and for orchestras and conservatories around the world. He was a busy soloist and chamber musician,
and performed in various groups with his wife, the pianist Anita Pontremoli
. He was a proponent of new music, including
Musings On the
Black Moon
by Marcel Dick, and
Bass Piece
, a work composed for him by Donald
Erb. Throughout his career he participated in nearly 500 recordings. A lover of the early recordings
of Frank Sinatra, he was often found play
ing jazz at Pier W on Cleveland's west coast and elsewhere. He was also
a licensed single engine aircraft pilot and flight instructor,
an avid tennis player,
a motorcycle and racecar enthusiast and sky diver
.
Following
his retirement, he wrote
Tales from the Locker Room: An Anecdotal Portrait
of George Szell and His Cleveland Orchestra. Lawrence
Angell is survived by his wife of 36 years, Anita Pontremoli, his five
children, Alicia Angell Wood, Lauren and Christopher Angell, and Greg and
Corrie Slawson, and four grandchildren
.