Tuesday, June 4 - Saturday, June 8, 2019
The Young Bassists Program at the ISB ISB 2019 Convention will continue the tradition of offering the most amazing program available for young musicians, in a rich and supportive atmosphere. We are committed to the future of the bass, and young bassists are that future. At each convention, among the 1,000 or more participants, 40 to 60 students come together in the YB Program for a week of intense and exciting music-making!
Registration Instructions
If you're not a current ISB member, join here.
Log in, your user name is your email address on file, and if you don't have a password yet, use the "retrieve password" feature.
Register for the convention choosing the Young Bassists option. Be sure that you complete the Young Bassists Program Survey as part of your registration. We will use information you provide to assign you to a group leader based on age and ability.
Also part of your registration, please complete the Medical Release Form and a Instrument Liability & Media Release Form.
Please email if you need a letter of support to be excused from school.
Questions? Email .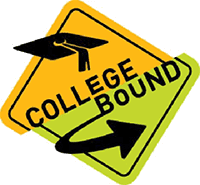 Fifth Annual College Fair Day for Young Bassists
The ISB will host its fifth biennial College Fair Day, a networking event for college / university representatives and professors with students and their family members attending the 2019 ISB Convention on Saturday, June 8, 8:30 - 10 AM. If you're a student, make plans to attend and bring copies of your resume (list teachers, schools attended, honors, and contact information). You'll have a chance to meet professors and ask questions about their programs and opportunities. If you're a professor, some of the top college-bound double bassists in the country will be attending, so make plans to participate in a meet-and-greet to promote your school's program and recruit new students. Bring your business cards and music department brochures. There's no charge, but double bass professors at schools participating in the College Fair Day event must be current members of the ISB.
Space is limited! Reserve a spot for your school by emailing today!
Scholarship Opportunities
Thanks to a generous matching grant from the Conley Family Foundation and donations from dozens of friends, family members, and students of two pioneering young bassist educators George Vance and George Wellington, Sr., the ISB will be able to fund a number of scholarships for pre-college aged bassists to attend the Young Bassists Program at the 2019 ISB Convention, Scholarships, full and partial, will be awarded based on both need and merit, to help cover registration, food and lodging. Deadline to complete the online application (link below) is April 1st, applicants will be notified by April 15th.
Our program is designed for players 18 and under of all levels, from excited beginners to the most talented of college-bound players. When you register for the convention, Young Bassist Program participants will be asked to complete a short Young Bassists Program Survey during online registration, or if you are registering offline, click here to download the Young Bassists Program Survey to complete and return with your registration form.
As participants, students will be involved in events including:
Masterclass lessons with the finest teachers in the world, open only to YB program participants
Special events offered only the YB program by headlining performers and special guests
Small ensemble performances with other young bassists, coached by some of the finest bassists and teachers in the world
Bass orchestra performance of world-premiere music written especially for the YB program
Attend your choice of events from the main convention
Visit the exhibit hall to view dozens and dozens of basses and bows for sale, plus accessories, recordings and more
We understand the real sacrifices it takes to come to an event like this for students and parents, and work very hard to make it not just worthwhile, but in fact unforgettable. Most students who attend the YB program come to the convention with their parents. Parents find that the programs, concerts, and events are often of great interest to them, as well. All non-bassist family members of young bassists will be provided with complimentary badges to the entire convention.
In addition to the hotels that are available to convention participants, Bloomington, Indiana has residence hall rooms available at reasonable prices. See the Housing page.
Students staying in the dorms without a parent or guardian must be at least age 16, and no one under the age of 18 will be assigned to a single room. The Young Bassists Program is a well-supervised week of activities, but unaccompanied students must have the ability to handle themselves independently when necessary. Unaccompanied bassists under the age of 18 must bring a signed Medical Release Form and a Instrument Liability & Media Release Form filled out during online registration, or mailed to those who register off-line.
Participants in the young bassist program will be playing and performing throughout the week. We will have secure storage for students' instruments during the times they are not in use. Cases, music stands, and music that students bring should be clearly labeled for easy identification!
Although certainly not required, all students will have many opportunities for performing in masterclass/lessons with the great teachers involved in the program. If planning on taking advantage of these classes, students should bring solo music that they have prepared, to play at the classes/lessons. These classes, as with all the events and performances, are designed to be appropriate for students at every level of achievement. Younger students and those at the beginning stages will be excited and encouraged, and challenged to develop new skills. Intermediate students will have opportunities to discover more advanced techniques, and the most advanced students will find incredible instruction from the finest teachers in the world today.
The week's schedule will run from Tuesday, June 4th through Saturday, June 8th (students also participating in the Young Bassist Competitions will arrive on Sunday, June 2nd or earlier for Monday's competitions). Tuesday through Friday, the YB program generally runs from 9 AM to 4 PM with a two-hour lunch break, each day typically including:
Bass orchestra rehearsal
Small ensemble rehearsal
Master classes
Special classes
YB Program participants will also have flex time for attending main convention activities and evening concerts.
At 1 PM on Saturday, June 8th, the YB program concludes with an afternoon gala concert of all the small ensembles, the bass orchestra, and performances by winners of the YB Competitions. Then on Saturday evening, the final concerts of the ISB convention close out the week.
Those who teach in the Young Bassist Program are as excited about participating as the students. Students and families will find that the YB Program at the ISB 2019 Convention at Bloomington, Indiana will be exciting, challenging, rewarding, and often the beginning of life-long connections and networks with the world-wide community of bassists.