Victor Bailey — 11/2016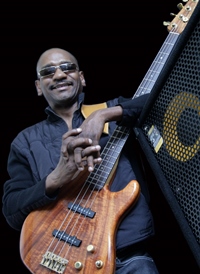 Victor Bailey died on November 11, 2016 after a long and brave battle with Charcot-Marie-Tooth disease, which also claimed the life of his father. He was 56 years old. Victor was born in Philadelphia on March 27, 1960, and raised in a musical family. His father Morris Bailey, Jr. was a musician and composer, and his uncle, Donald "Duck" Bailey, was a jazz drummer who appeared on a number of Blue Note recordings. As a child Victor also played the drums, but switched to bass guitar after the bassist in his neighborhood band walked out of practice. He and the bass clicked, and Victor entered the Berklee College of Music, where he eventually joined the faculty, at age 18. Victor will best be remembered as the bassist for Weather Report from 1982 to 1986. As Christian McBride recalled on National Public Radio, Bailey had his work cut out for him replacing Jaco Pastorius, but "Not only did he fill those big shoes, he carved those shoes out to fit his own feet. Victor said, 'Hey, I'm here. This is my gig now, and you are going to love me.'" And the audiences did. Victor launched his successful solo career in 1988 and performed with a wide range of artists, including Sting, Madonna and Lady Gaga.
Bob Cranshaw — 11/2016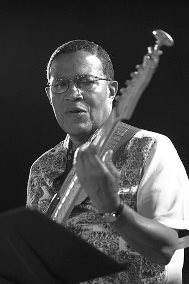 Melbourne Robert "Bob" Cranshaw
died on November 2, 2016 after a battle with cancer. He was 83 years old. He was best known for his decades-long association with Sonny Rollins, and appeared on dozens of other popular recordings, including Lee Morgan's The Sidewinder and Grant Green's Idle Moments. He toured with Ella Fitzgerald and performed with such diverse artists as Bing Crosby, Paul Simon, Coleman Hawkins, Thelonious Monk, Rod Stewart and Peggy Lee. Cranshaw was the bass player for Saturday Night Live from 1975 to 1980 and The David Frost Show from 1969 to 1972, and served as musical director and bassist for Dick Cavett's talk show in the early 1980s. Cranshaw was also the session bassist to songwriter and composer Joe Raposo and played on all songs and cues recorded by the Children's Television Workshop during Raposo's tenure. He performed in pit orchestras for numerous Broadway shows, and performed on hundreds of television shows and film and television scores. He appears in The Blue Note Story, a 90-minute documentary of the jazz label. Cranshaw was a founding member of MJT + 3 (Modern Jazz Two) that included Frank Strozier on alto saxophone, Harold Mabern on piano, Willie Thomas on trumpet, and Walter Perkins on drums. His appearance with Shirley Scott and Stanley Turrentine's Blue Flames in 1964 was recorded for Prestige Records. Cranshaw also played live shows for tap dancer Maurice Hines. Since the 1990s he worked for the musicians union in New York City as an advocate for the rights of jazz musicians. He is survived by his wife of 39 years, Bobbi Curtis Cranshaw, three children from his first marriage, two stepchildren and several grandchildren.
Emilio Gravagno — 9/2016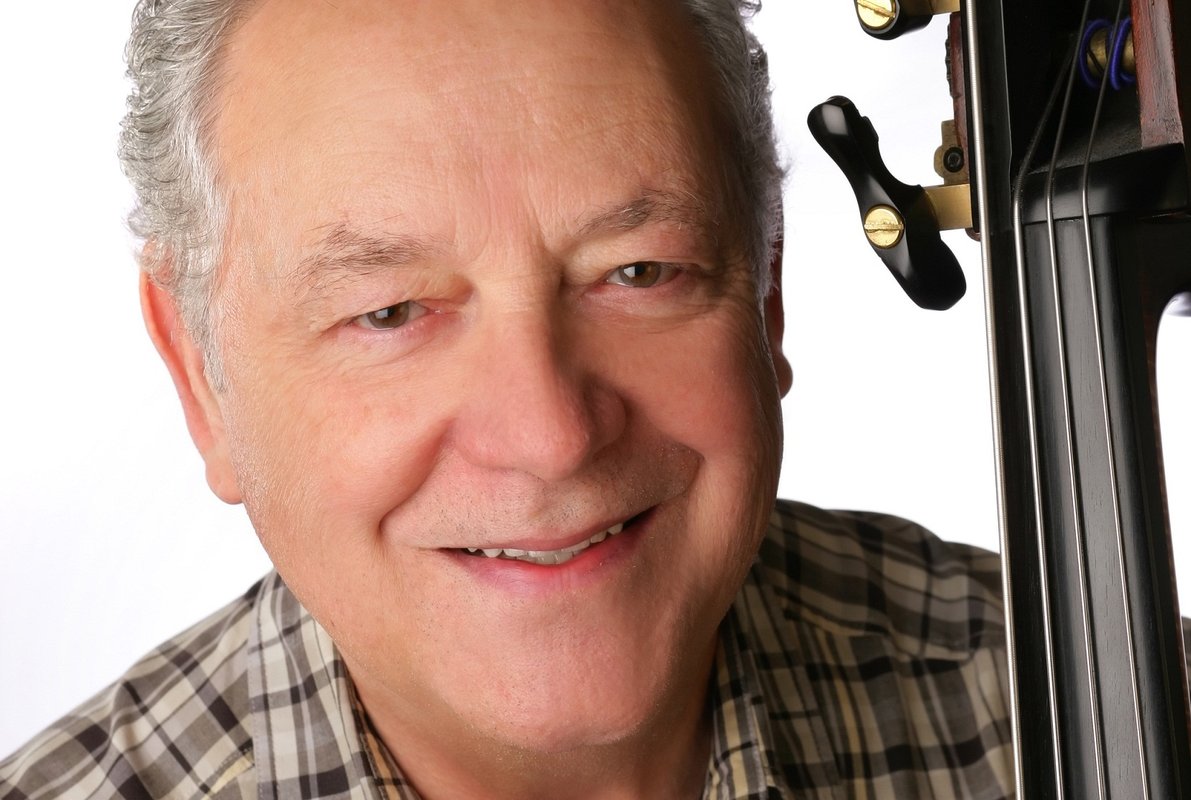 Emilio "Lee" Gravagno, longtime member of the Philadelphia Orchestra, died September 24, 2016, after a long struggle with lymphoma. He was 82 years old. Born in Chicago, he took up the double bass in high school. He attended Southeastern Louisiana College and DePaul University before entering the Curtis Institute in 1954, where he studied with Roger Scott. He played in the New Orleans Symphony and Baltimore Symphony Orchestra before joining the Philadelphia Orchestra in 1967. He and his wife, philanthropist Carole Haas Gravagno, have been active patrons of the arts and underwrote the Carole H. and Emilio A. Gravagno Double Bass Studio at his alma mater when the Lenfest Hall addition opened at Curtis. Having retired from the orchestra in 2009, he also donated his bass, once owned by Anton Torello, to Curtis, where it is now being played by a student. (Photo by Chris Lee for the Philadelphia Orchestra)
Frederick Tinsley — 9/2016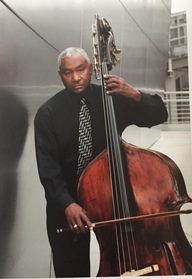 Frederick Tinsley, a member of the Los Angeles Philharmonic for 42 years, passed away on September 19, 2016. He was 76 years old. He was hired in 1974 by Zubin Mehta. Prior to Los Angeles, he had been a substitute with the New York Philharmonic, where one of his teachers was John Schaeffer. He held a BFA from the University of Connecticut and was assistant principal bassist of the New Haven Symphony Orchestra from 1971 to 1974. In Los Angeles, he also served as assistant personnel manager and was an instructor in the orchestra's training program for minority students. Fred grew up in Hartford, CT, and received a Master of Music degree in performance from the University of Redlands, one of the schools at which he taught, along with the California Institute of the Arts and UConn. As a jazz bassist, he worked with notable players like Dexter Gordon, Freddie Hubbard, and Kenny Burrell.
Roy Francis — 6/2016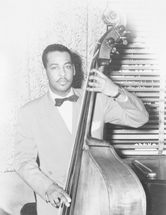 Roy E. Francis, 95, passed away on June 30, 2016 in Ocala, FL. He was born December 1, 1920 in St. Thomas, the Virgin Islands. His father, a bandleader, tried teaching him trombone and tuba, but Roy eventually decided that the double bass would be his instrument. Although he was largely self-taught, Roy was soon gigging with friends. In 1944, after military service, Roy arrived in New York City and studied for a time with Milt Hinton, then with NBC symphony bassist Milton Kestenbaum, David Walter and Fred Zimmerman. He quickly became an in-demand player and touring musician, all the while working occasional factory jobs to make ends meet. At age 47, he enrolled in Queens College and graduated in 1982 with a degree in early childhood education, and expanding his bass playing to orchestra work. He moved to Ocala with his wife Mary in 1991, and continued to play professionally. In 2005, Roy and his trio were featured artists at the 12th annual Florida Bass Bash. He was featured in Bass World, Volume 29, No. 2 in a profile written by Donovan Stokes.
Rob Wasserman — 6/2016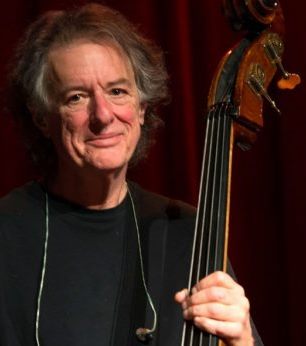 Bassist and composer Rob Wasserman, Grammy Award and NEA grant winner, died on June 29, 2016 after a battle with cancer. He was 64 years old. Wasserman started out playing violin, but switched to the bass as a teen. He studied at the San Francisco Conservatory of Music and played with Van Morrison, Rickie Lee Jones, Lou Reed, Neil Young, Elvis Costello, Oingo Boingo and mandolin player David Grisman and his quartet among others. He was best known for his long collaboration with Grateful Dead member Bob Weir. Wasserman earned accolades and Downbeat Magazine's Record of the Year award for his 1983 debut recording, Solo.
John Schaeffer — 5/2016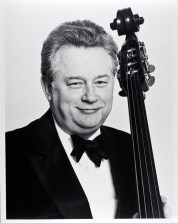 John Schaeffer, a member of the New York Philharmonic Orchestra from 1951 to 1996, including his service as principal bass and associate personnel manager, died on May 30, 2016. He was 90 years old. He had a passion for teaching and an encyclopedic knowledge of repertoire, instruments, bows, luthiers and stories that he shared generously with his students. Bill Blossom, first John's student and later his colleague in the New York Philharmonic, remembers that "down time with Johnny was rare but not altogether nonexistent, particularly on the off days of tours. His favorite pastime would be to go out on a walk in a foreign city around eleven in the morning, shuffling up and down every street and alleyway, stopping in front of every restaurant, inspecting every posted menu in a feverish search for calamari, his all-time favorite food. The other unspoken goal of these odysseys was to see if he could lose himself. London in particular was one of the few places on earth he would feel that sensation." John is survived by his wife, Martha, children Jennie and Joseph, step-children Paul Nowinski, Janice Nowinski, and Deborah Melchor, daughter-in-law Robin Nowinski, and grandchildren, Julie Melchor and Adam Melchor.
Jane Little — 5/2016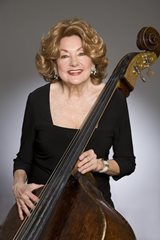 Jane Little, assistant principal bass emeritus with the Atlanta Symphony Orchestra and the longest tenured orchestra musician in the world, died May 15, 2016. She fainted onstage during an encore to the evening's pops concert and never fully regained consciousness. She was 87 years old. A charter member of the Atlanta Youth Symphony, forerunner of the Atlanta Symphony, she made her debut as a bassist at age 16 after two years of studying bass in high school and never stopped. She played under all four of the orchestra's music directors as well as guest conductors including Igor Stravinsky, Aaron Copland, Pierre Boulez, Leopold Stokowski, Sir John Barbirolli, and James Levine. An Atlanta native, she attended the University of Georgia. She was principal bass with the Theater of the Stars orchestra for 15 years, and played extensively with regional ballet and opera companies, as well as in touring performances of the American Ballet Theatre, Covent Garden Ballet, and the Boris Goldovsky Opera Theatre. While playing in the symphony, she met her future husband, Warren Little, who played the flute. "I must say that when I met Warren, I was very impressed that he played a small instrument," said the elegant, 4-foot, 11-inch, 98 pound musician in an interview, "so he could carry my bass around!" "She seemed to be made of bass resin and barbed wire. She was unstoppable," said her section mate Michael Kurth, who was playing next to her when she collapsed. "I honestly thought I was going to retire before she did," he told The Washington Post on Sunday night. The ISB will honor Jane Little and her many achievements by giving first prize in its 2017 orchestral bass competition in her name.
Terri Neubert — 4/2016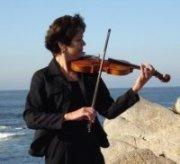 Terri Neubert, wife of ISB past president David Neubert and "first fiddler" of the ISB, died April 8, 2016 from complications of spinal meningitis. She was 55 years old. Terri was an accomplished professional violinist and educator and former president of the Texas Orchestra Directors Association. She was a joyous presence at our conventions, often gathering fellow folk musicians together for spontaneous performances in public spaces on our host campuses to entertain attendees. Terri always had a smile on her beautiful face for everyone and embodied the true spirit of music bringing people together. Our hearts are broken for her husband David and their two sons, Josh and B.J.
Johnterryl "Terry" Plumeri — 4/2016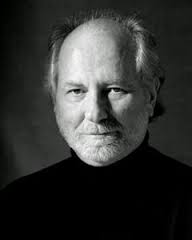 With a collective and very heavy heart, the ISB shares the sad news that the gifted bassist, composer and conductor Johnterryl "Terry" Plumeri was found dead in his home on April 1st after neighbors called authorities, worried that he hadn't been seen for several days. Police are speculating that he was the victim in an apparent burglary.
Terry began music study at the age of 10 and went on to attend The Manhattan School of Music in New York City on scholarship. It was here that Terry studied with Robert Brennand, principal bass of the New York Philharmonic. Later, during his period as a bassist with the National Symphony Orchestra in Washington D.C., he studied composition and conducting with Antal Dorati.
He not only composed for the concert hall and recital stage but also scored 57 feature films, including the award winning crime story "One False Move," which was nominated for Best Score by the IFP Spirit Awards. Acclaimed for his arco solos, Terry played with such jazz greats as Cannonball Adderley, Herbie Hancock, Wayne Shorter, Quincy Jones, Arthur Prysock, Frank Sinatra, Joe Williams, Les McCann, Yusef Lateef, John Abercrombie and Woody Herman.
His music for double bass found an admiring champion in ISB past president Diana Gannett, who has frequently programmed his works, and Terry himself was a presenter at the 2015 ISB convention in Fort Collins, where many members were fortunate to meet him.
Frederick Charlton — 9/2015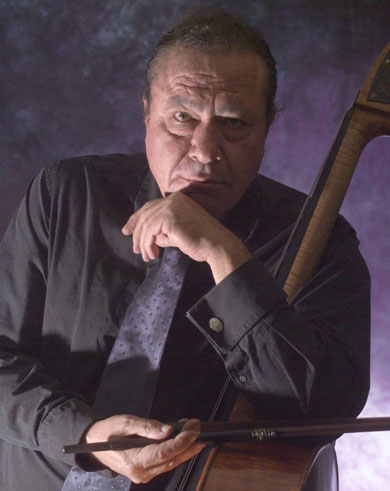 Frederick Charlton died on September 11, 2015 after a lengthy illness. He was only 60 years old. Frederick was on his way to a career as a double bass soloist in his twenties when he was stricken with severe tendonitis in the left arm. He decided against surgery and tried every other recommended treatment for the condition before finally investigating acupuncture. Frederick began practicing the bass again and achieved his life's dream, conquering works like the J. S. Bach Unaccompanied Violin Partitas. He released his first CD, Bach on Fire, in 2004. Equally well known as a composer and arranger, he received commissions from the Pacific Symphony, Carlos R. Nakai, Chamber Music Sedona, James Pellerite, R'eut Ben Zen, the Amadeus Trio and Saadoun Al'Bayati, and he wrote extensively for the Hutchins Consort. Frederick was a presenter at past ISB conventions, including the 2011 event at San Francisco State University. He is survived by his wife, Diane Devereaux.
Bruce Lawrence — 8/2015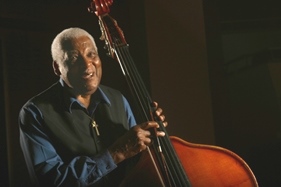 Bruce Lawrence, the first African American to join the Seattle Symphony and who also played with jazz greats like Ella Fitzgerald, John Coltrane and Mary Lou Williams, died. On August 31, 2015. He was 88 years old. He first studied piano but a teacher encouraged him to switch to the double bass. In New York City he attended the famous High School of Music & Art, followed by two years at the Juilliard School. Before his tenure with the Seattle Symphony he played in the Ottawa Symphony, the Canadian Broadcasting Corporation studio orchestra, and the Syracuse (N.Y.) Symphony. He left the Seattle Symphony in 2005 to work with young people and introduce them to classical music and instruments. He started a string orchestra at Leschi Elementary School in Seattle, and worked with students at Seattle's Langston Hughes Performing Arts Institute and at Garfield. He is survived by his wife Josie Lawrence, daughters Idelle Lawrence and Marie Lawrence Rasmussen, and two sisters, Marie Lawrence of New York and Edith Lawrence of Edmonds.
Gunther Schuller — 6/2015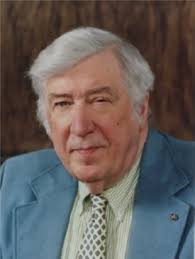 Pulitzer Prize-winning composer, conductor and performer, author and educator Gunther Schuller died on June 21, 2015 in Boston from complications of leukemia. He was 89 years old. Born in New York City to a musical family, he studied French horn and performed with the American Ballet Theatre at age 15, followed by positions with the Cincinnati Symphony Orchestra and the Metropolitan Opera Orchestra. A self-taught composer, his Third Stream approach stressed improvisation within orchestral settings. Schuller wrote a concerto for double bass and a double bass quartet; the ISB honored him with its 1997 Special Recognition Award for Composition. Schuller moved easily between the worlds of classical and jazz music. He appeared on Miles Davis's landmark recording Birth of the Cool and co-founded the Modern Jazz Society and Lenox School of Jazz with pianist John Lewis, musical director of the Modern Jazz Quartet. Schuller and David Baker also co-founded and Washington, D.C.'s Smithsonian Jazz Masterworks Orchestra. By the late 1950s Schuller's career shifted towards composing and teaching, first at the Manhattan School of Music and the Lenox School of Jazz and later at Yale University and Tanglewood. During his tenure as president of the New England Conservatory, 1967 to 1977, he established the first degree-granting jazz program at a major classical. He received a Pulitzer Prize in 1994 for his work Of Reflections and Reminiscences, a MacArthur Foundation grant in 1991, and was named an NEA Jazz Master in 2008.
Neil Courtney — 6/2015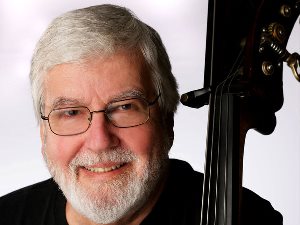 Neil Courtney, 82, assistant principal bass emeritus of the Philadelphia Orchestra and member of the orchestra for 48 years, died at home on June 17, 2015 after a long battle with heart disease. He was 82 years old. He joined the orchestra as a section player in 1962, and served as assistant principal double bassist from 1988 until his retirement in 2010. A composer and influential educator, he moved easily between the classical and jazz worlds, and was involved in many musical activities outside of performing. "He was a great spokesman for the orchestra," said his wife Julie. Born in Rochester, N.Y, and a graduate of the Eastman School of Music, he played three seasons with the Rochester Philharmonic under Erich Leinsdorf while still a student. He joined the U.S. Marine Band and studied with the Philadelphia Orchestra's then-principal bassist, Roger Scott. Neil was principal bassist with the National Symphony Orchestra for four years before accepting a position with the Philadelphia Orchestra. "He was the most well-known guru of bass around the city," says Christian McBride, who studied with Neil in high school. "Any young bass player who was serious had to go through him." Stanley Clarke was also a student. In addition to his wife, he is survived by daughters Willa and Megan Baba, and son Matthew. His first wife, Anna May, died in 1978. A memorial service will be planned for a later date.
Alvin Brehm — 11/2014
Alvin Brehm has died at the age of 89. He was well known as a performer, composer and administrator, and as a beloved teacher and colleague. He appeared with leading chamber groups and was an Artist-Member of the Lincoln Center Chamber Music Society. His compositions have been performed in major halls in the U.S. and Europe, and he received commissions from the Lincoln Center Chamber Music Society, Saint Paul Chamber Orchestra, American Brass Quintet, Y Orchestra, and Philomusica, and grants from the NEA, New York State Council on the Arts and the Naumburg Foundation. He served as Dean of the Conservatory at the Purchase campus of the State University of New York, as chair of the National Chamber Music Panel of the Endowment for the Arts, and as chair of the state-wide Music Panel of the New York State Arts Council. He is survived by his wife of 37 years, Alison, and two sons. His friend and colleague Buell Neidlinger has established the Alvin Brehm Prize for the 2015 ISB convention, to be presented to a deserving student in the young bassists program.
Charlie Haden — 7/2014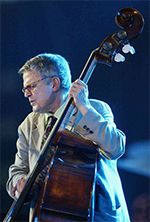 Jazz great Charlie Haden died July 11, 2014, after health struggles due to post-childhood polio syndrome the past few years. Although he no longer performed live, he continued to record and receive honors and accolades. He was named a National Endowment for the Arts' Jazz Master in 2012. The ISB honored Charlie Haden with its 2011 Special Recognition Award for Jazz Performance.
A three-time Grammy winner for collaborations with guitarist Pat Methany and Gonzalo Rubalcaba, he first attracted notice as a member of Ornette Coleman's groundbreaking quartet in the late 1950s. Always a believer in music as a political force as well as a vehicle for beauty, he founded the Liberation Music Orchestra in 1969, and performed in various ensembles over the decades with a veritable who's who of jazz, including Hampton Hawes, Art Pepper, Dexter Gordon, Keith Jarrett, Don Cherry, Paul Motian, John Coltrane, Lee Konitz, Joe Henderson, Abbey Lincoln, Joe Lovano and Dizzy Gillespie, as well as forays into pop and rock projects.
His Quartet West project, launched in 1986, recorded eight critically acclaimed albums. In 2008, Charlie and his family members revisited his country and bluegrass roots with Rambling Boy, featuring vintage radio clips of his earliest appearances singing with his older brothers and sister in the Haden Family country band he made his professional debut at the ripe age of 22 months. What becomes his final recording, Last Dance, with longtime collaborator pianist Keith Jarrett, was only recently released.
According to his label ECM, Ruth Cameron, his wife of 30 years, and his children Josh Haden, Tanya Haden, Rachel Haden and Petra Haden were all by his side when he passed away in Los Angeles.
Christian Nogaro — 7/2014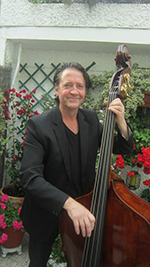 The French luthier Christian Nogaro died Monday, July 7, 2014 after a long illness. He was 56 years old. Christian came from a large family of artists. His father and brother were painters and his sister worked in stained glass. Besides his distinguished work as a bass maker, Christian founded and ran an annual double bass festival in Saubrigues, France that attracted top musicians, classical and jazz, from around the world.
Jerry Buffa — 4/2014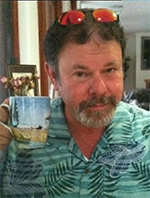 Jerry Buffa
, who with his wife and business partner Toni Buffa grew Lemur Music into an international center of commerce for the double bass world, passed away peacefully on April 29th after a brave battle with cancer. Toni remembers her husband: "Sometimes in life you meet a person who exhibits a rare spark of genius that ignites your own creativity . . . and then, with great generosity, that person creates synergy, connecting us One to Another in music and love. For me, that person was Jerry."
The Krewe of Neptune will hold a New Orleans Jazz Celebration of Life for Jerry on Saturday, May 10th beginning at 3 PM at Toni and Jerry's home. Toni asks those able to attend to bring their instrument, dancing shoes and their love of life.
Douglas Sommer — 2/2014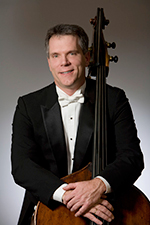 Longtime Atlanta Symphony Orchestra bassist Douglas Sommer died on February 27, 2014 after a brave fight with cancer. He was 54 years old. Doug was a juror for the ISB's 2013 orchestra competition at the Eastman School of Music. He was a faculty member in the Atlanta Symphony's Talent Development Program for many years, and also was the program's faculty lead for a year. In addition, he coached students in the Atlanta Symphony Youth Orchestra, was a mentor in the annual Side-by-Side program, and performed in schools and communities around Atlanta through the ASO's Musicians in Schools/Musicians in Communities programs. One of his former students, Xavier Foley, won the Sphinx Competition just days before Doug's death. Doug performed with the Atlanta Virtuosi, Atlanta Winds, Lyra String Quartet, Emory Chamber Players, Kennesaw State University Chamber Players and Atlanta Chamber Players, and was part of the Pensacola Chamber Music Festival. He also performed at the Highland Chamber Music Festival and with the Alexander Quartet, and was a member of the Riverside Chamber Players. Doug performed with such diverse artists including George Benson, Clay Aiken, Michael Feinstein and Mercedes Ellington and recorded with R.E.M., Shawn Mullins and Kelly Price, in addition to work as a commercial studio player. Before joining the ASO, he was a member of the Columbus (Ohio) Symphony and the San Francisco Symphony. He studied double bass at the San Francisco Conservatory of Music in his native California and went on to receive his master's degree at the New England Conservatory of Music, where he studied with Lawrence Wolfe. He played at the Spoleto Festival, was a fellow at the Tanglewood Institute, and participated in the Grand Teton Music Festival. Doug was also a member of the Sun Valley Summer Symphony in Sun Valley, ID. He served on the faculty at Kennesaw State University and was a former board member of the National Academy of Recording Arts and Sciences and past president of the Atlanta Symphony Orchestra Players Association. Doug is survived by his wife, Phyllis, their children, Grace and Andrew, his twin sister, Donna and his brother, Rich. The Atlanta Symphony will honor him during concerts on March 13th, 15th, and 16th when Music Director Robert Spano and Principal Guest Conductor Donald Runnicles are both with the Orchestra.
Wei Bao-Zheng — 12/2012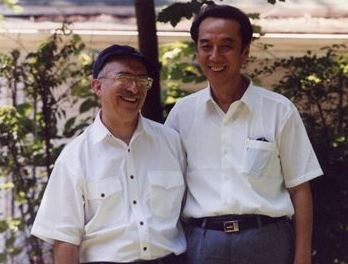 Dan Pliskow remembers his friend, Wei Bao-Zheng, who was one of the ISB's first members in China: "I was lucky enough to find a friend in Beijing, China in 1980. The ISB had printed a list of members with addresses and I chose three bass players who lived the furthest away and wrote them a letter. The musician who replied was Wei Bao-Zheng, a member of the China Radio Broadcasting Symphony. He wrote and spoke English and for many years we corresponded once a month. In 1993 he contacted me because he was planning to attend the ISB Convention at Interlochen, Michigan and was very scared of coming to America. I told him I would attend and be there to help. We had the most exciting week. We cried and laughed at bass playing and lectures and the only thing he didn't love was American food. The high point of the week for both of us was a concert by the young Edgar Meyer, who made our jaws drop.
In the next few years Wei came to tour America with his wife, Jiang, and they stayed with my wife Phyllis and me. He kept inviting us to Beijing as his guest and in 2005, we spent 7 days with them. When you work for the government in China for 30 years, you are given another apartment and that is where Wei let us stay. It was only six blocks from Wei's apartment, so every morning he rode his bike over, put us in a cab or bus and we were shown the best of historical and cultural Beijing. It was amazing and we were treated like royalty.
Wei had classical bass students whom he taught in his apartment, and he invited Phyllis and I to watch him teach. I was impressed with the seriousness of his students and how much respect they had for him. Wei died in December, 2012, but I only found out in November, 2014. He was one of the most hardworking, serious bass players anywhere and he played first chair with the China Radio Symphony for years. He travelled to many other countries judging bass competitions and was very active in Beijing schools and Conservatories.
He was a humble and generous man and we were very lucky to have him as our friend.
Dwayne Burno — 12/2013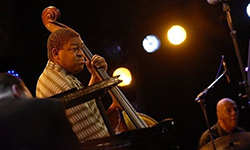 Bassist Dwayne Burno died December 28, 2013 in New York City following a nearly decade long battle with kidney disease. He was 43 years old. Born into a musical family, Burno began playing double bass at 16 and entered the Berklee College of Music two years later. He performed with dozens of jazz greats, including Freddie Hubbard, Herbie Hancock, Wynton Marsalis, Betty Carter, Benny Golson, Clifford Jordan, Joe Henderson, Roy Haynes, Mulgrew Miller, Roy Hargrove, Cedar Walton and Nicholas Payton, and appeared on more than 50 recordings. He also led his own quintet.
Robert "Bob" Rohe — 11/2013
Robert "Bob" Rohe, 97, a musician and composer of Hancock, Maine and New Orleans, passed away peacefully on Friday, November 22, 2013 at Passages Hospice in New Orleans. Born in Bronx, NY, he graduated with high honors from Cooper Union for the Advancement of Science and Art in New York City. He was principal bass with The New Orleans Symphony for 25 years, and later with the Bangor (Maine) Orchestra. He built his home on Hupper's Island off the coast of Maine with his own hands. It was later sold to United States Supreme Court Chief Justice John Roberts. Survivors include his wife, Terry Flettrich Rohe; her daughters, Patty F. Pulitzer of Walker, LA and Lo-An Flettrich of New York, NY; a nephew, Albert Rohe of Shelton, Connecticut; three grandchildren and six great grandchildren. He was preceded in death by his first wife, Dottie Rohe. A jazz funeral is planned in celebration of his life.
Ralph Jones — 10/2013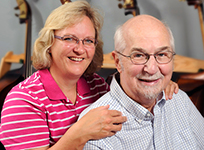 The Atlanta Symphony Orchestra shared news that principal bass Ralph Jones died after a long battle with cancer on October 9, 2013. He was 68 years old. He joined the Atlanta Symphony Orchestra in 1970 and served as principal from 1977 until his retirement at the end of the 2012-13 season. Born in Decatur, Illinois, he graduated from the University of Tulsa. His teachers included Henry Loew, Lew Norton, Anthony Bianco and Paul Rainier-Zepperitz. Ralph maintained a busy teaching studio and was active in the ASO Talent Development Program and outreach programs. He gave master classes at a number of universities, including Northwestern University, Indiana University, the University of Georgia and the Manhattan School of Music. Ralph has also taught privately and was principal bass at the Chautauqua Institute. He was also one of fourteen bassists who gave coast to coast performances of John Harbison's Concerto for Bass Viol and Orchestra, co-commissioned by the ISB, a consortium of orchestras and the family of the late David Capoccioni in 2006 and 2007. He is survived by his wife Gloria (pictured with Ralph), who is associate principal bass of the Atlanta Symphony Orchestra, and their children Christopher and Shelley.
Alfred Planyavsky — 06/2013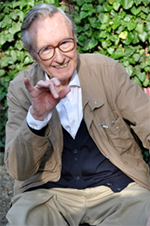 The respected bassist and scholar Alfred Planyavsky died in his native Vienna on June 18, 2013, after a long illness. He was 89 years old. His book Geschichte des Kontrabasses (History of the Double Bass), first published in 1970 and revised in 1984, is often referred to as "The Bible of the Double Bass" and is a pivotal work in the study of the instrument. The Baroque Double Bass Violone was published in 1989 with a second edition in 1998. He was a member of the famous Vienna Boys Choir and sang the tenor solos in early recordings of the great masses of Mozart, Beethoven and Schubert for the Vox label. He began his long career as principal bass of the Chamber Orchestra of the Concert Hall Society in Vienna in 1952. He gave a number of important world premieres, including the Austrian premier of the Sonata for Double Bass and Piano by Paul Hindemith. He lectured on the history of the double bass at many international symposiums and wrote numerous articles on important topics of the Viennese musical tradition, including liner notes for recordings and reviews in major music magazines in Austria and Germany. Professor Planyavsky was honorary chairman of the International Johann Matthias Sperger Society since its founding as well as the principal author of its journal, Sperger Forum. He was a frequent juror for international double bass competitions, including the Geneva competition, the ARD Competition in Munich, and the Sperger Competition. Perhaps his most important legacy for future generations is as founder of the Vienna Double Bass Archive for the Austrian National Library in 1974. The archive remains dedicated to research, analysis and performance, primarily of chamber music that includes the double bass. Read Klaus Trumpf's tribute to Alfred Planyavsky, translated by Vincent Osborn.
Maxim Janowsky — 08/2013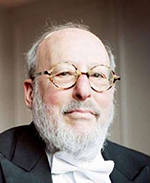 Detroit Symphony bassist Maxim Janowsky died August 22, 2013 after a long illness. He was 70 years old. He joined the DSO in 1964 following four years with the Hartford Symphony and performances with the Connecticut Opera Orchestra and spent 49 years with the orchestra. Max was born in Hartford, CT, and studied at the Tanglewood Institute, Interlochen Arts Academy and the University of Hartford. His principal teachers were Fred Zimmermann, George Moleux and his own father, Isador Janowsky, who was principal bass of the Hartford Symphony. Max taught at Wayne State and Oakland universities. His article "Theme and Variations," which discusses application of the Galamian violin method of effective practicing to the study of the bass, was published in Bass World in 1984 and he lectured on the subject at the 1984 International Society of Bassists Convention in Chicago. He is remembered by his colleagues in the DSO for his sophisticated musicianship, intelligence, sharp wit and passions that ranged from historical recordings to developing his culinary skills. An accomplished gourmet cook, Max studied in Paris at the Cordon Bleu and La Varenne schools. Orin O'Brien recalls her good friend: "Max Janowsky was a dear friend and colleague, a wonderful musician, a witty raconteur, a great cook — the list could go on and on. He also was a great teacher who cared for his students as people and guided them in their paths to professional life. He gave master classes in New York to my students, and I will always treasure his philosophical sense of humor and his friendship. Thank you, Max, for being an inspiration and a friend." Max is survived by his wife of 37 years, Joan.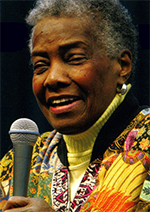 Carline Ray — 07/2013
Carline Ray, trailblazing jazz bassist, guitarist and vocalist who joined the all-female International Sweethearts of Rhythm in the 1940s and later performed with Erskine Hawkins and Mary Lou Williams, died on July 18, 2013 in Manhattan at age 88. She released her first recording this year as a lead vocalist. Learn more about her seven decades long career.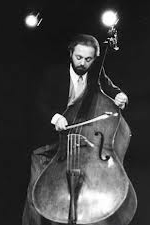 Fernando Grillo — 07/2013
Groundbreaking bass soloist, composer and teacher Fernando Grillo died July 23, 2013 in Perugia, Italy, from an apparent suicide. Leading 20th century composers such as Luciano Berio and Iannis Xenaxis wrote works for him, and he was called "the Buddha of the contrabass" by Karlheinz Stockhausen. His influence will be felt for decades through his own career and those of his students, including the late Stefano Scodanibbio. View and listen to Fernando Grillo.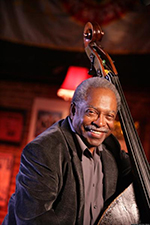 Ben Tucker — 06/2013
Jazz bassist Ben Tucker was killed in a car crash on June 4, 2013 in Savannah, Georgia. He was 82. A working musician to the end, he had become a beloved fixture of musical life on the Georgia coast after settling in Savannah in the 1970s. Prior to making Georgia his home he was a successful songwriter and performer who toured with Peggy Lee and performed and recorded with jazz greats such as Dexter Gordon, Buddy Rich and Quincy Jones. The Savannah Morning News reported that Tucker was also a former owner of radio stations WSOK-AM and WLVH-FM. Listen to and view a tribute to Ben Tucker's multi-faceted life.
Edward John Krolick — 03/2013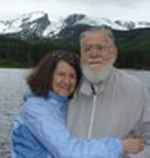 Edward John Krolick, former professor of double bass at the University of Illinois for 32 years, passed away March 24, 2013 in Fort Collins, Colorado, at the age of 89. A native of Rochester, New York, he graduated from high school in 1941 and received a four-year scholarship to the Eastman School of Music. His studies were interrupted in 1943 when he was drafted by the army. He proudly served his country during World War II and used the GI Bill to fund his continued studies at Eastman when he returned to civilian life, during which time he also performed in the Rochester Philharmonic and finished his master's of music degree. Along with his wife Bettye, Krolick was a member of the San Antonio Symphony until he joined the faculty at Illinois in 1951. Ed was the founding principal bass of the Champaign-Urbana Symphony, as well as principal for orchestras in Spring?eld, Kankakee, Danville, Peoria and Memphis. In 1983 he and Bettye moved to Colorado, where he joined the faculties of the University of Northern Colorado and the University of Wyoming, and performed in the Fort Collins and Greeley (CO) symphonies. Krolick's studio produced many fine bassists, including long time New York Philharmonic associate principal Jon Deak and legendary bass pedagogue Lucas Drew. Ed joined the Musicians Union in 1941 and was an active member of the American String Teachers Association, Music Educator National Conference and the International Society of Bassists. In 1985, Krolick established a scholarship for double bass and viola majors at the University of Illinois, a fund that has contributed to the education of dozens of musicians. In lieu of flowers, the family suggests donations to the University of Illinois Foundation, 1305 W. Green Street, Urbana, Illinois 61801, in honor of the Edward Krolick String Award.
Knut Guettler — 02/2013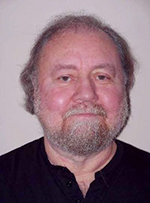 Bassist, performer, teacher and acoustics researcher Knut Guettler has died at the age of 70. He studied with Oslo Philharmonic Orchestra principal bass Henrik Lindemann and later in the U.S. with Gary Karr. He joined the Oslo Philharmonic himself at age 22 and became alternating principal bass. After nearly 30 years, he left to perform at the Norwegian Theatre and teach at the Oslo Conservatoire, the Norwegian Academy of Music and at the Royal Conservatory of the Hague as guest instructor. Fascinated with the science of instrument acoustics, he immersed himself in research, earning a doctorate in acoustics from the Royal Institute of Technology in 2002 and publishing a number of scientific papers. He wrote a textbook for bassists, A Guide to Advanced Modern Double Bass Technique, published in 1992, and composed and arranged music for theatre and radio, including a popular set of variations on Greensleeves for double bass. You can view and listen to a beautiful 1981 performance of Greensleeves by Knut Guettler at http://www.youtube.com/watch?v=yL3tlA-GfQE. An endlessly versatile musician, he played trombone in the Kjell Karlsen Orchestra for years, appeared with the Fatah Morgana Quartet and on jazz recordings by Per Nyhaug and Bjorn Alterhaug, and even listed an appearance as solo recorder player with the Oslo Philharmonic Orchestra on his long list of credits.
Elliott Carter — 11/2012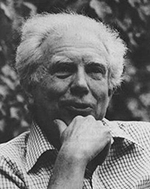 Pulitzer Prize-winning composer Elliott Carter has died at the age of 103. Born in 1908 in New York City, he studied composition with Nadia Boulanger. His String Quartet No.1 brought critical acclaim, and four more quartets followed over the years. In 2002, the New York Times called his string quartets "the most difficult music ever conceived." In addition to symphonic works, he composed concertos for various instruments, including his Violin Concerto (1990) and Cello Concerto for Yo-Yo Ma (2000). Elliott Carter received the 1985 Ernst von Siemens Prize, the Sibelius Medal, the National Medal of the Arts and the Gold Medal of the Royal Philharmonic Society, and was the first living composer honored with a BBC Proms centenary concert in 2008. ISB member Robert black remembers his meeting with Carter: "A few years ago, I had the honor to be privately coached by Elliott Carter on his solo bass piece Figment III. I knocked on his Greenwich Village apartment door and was greeted by the smiling, sharp, and affable composer. Shortly after I had begun to play the piece, Mr. Carter stopped me and asked if I would mind if we went through the piece measure by measure. Two hours later, we were finished. He told me exactly how every phrase, articulation, dynamic - every detail - of the piece was to be played. Mr. Carter was full of energy, enthusiasm and wit, a warm and charming person with a delightful twinkle in his eye. Afterward, he was apologetic as he told me that he would like to invite me for lunch but that he was too tired to make anything. He thanked me for coming and I left. It was one of the greatest lessons I've ever had."
Erik Moseholm — 10/2012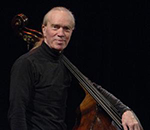 Erik Moseholm died in October at age 82. He was a major figure in Denmark, where was an energetic and popular advocate on the jazz scene. "He was still extremely active - writing, playing, organizing, inspiring everyone he met with. He had performances scheduled with his wife, Vigga Bro, a storyteller whom Erik would accompany on his beloved old Italian Perugino double bass," observed Ture Damhus of the Danish Double Bass Society. He was trained as a school teacher and bass player and was active in classical and jazz music in the 1950s. He connected with Oscar Pettiford when Pettiford came to Denmark, and they wrote the study book Jazz Bass Facing together. Erik preceded Niels Henning ěrsted Pedersen as Denmark's premier jazz bassist. The two played together in the 1960s and there are some recordings of their collaborations. In 1958, Erik was named European jazz bass player of the year. At the beginning of the 1960s, Erik made the dramatic decision to largely discontinue his career as a performer and became involved with Danish state radio, in particular the radio jazz group that later became the Danish Radio Big Band. The next fifty years saw Erik producing, organizing, composing, writing and always working on behalf of the bass and for jazz. He was active in the Danish Bass Society right from its founding in 1987. He was the first principal bass of the Rhythmic Music Conservatory in Copenhagen. Lately, Erik's primary focus was the International Cultural Insitution Swinging Europe and the European Jazz Youth Orchestra, the largest jazz project in the European Union. He recently published Be on time, a book of experiences shared with the musicians of the EJYO. Denmark and the worldwide jazz community will miss him.
Derrick Lewis — 08/26/2012
The Houston, Texas jazz community is mourning the loss of Derrick Lewis, who died August 26, 2012 when he was struck by a car while riding his bicycle. He is survived by his wife, Anne Lundy, and son Gregory. A memorial service has been tentatively planned for 3 pm, Monday, Sept 3, 2012 at St. Mary's United Methodist Church, 6731 Scott St., with a musical tribute and jam session at the church afterwards.
Ken Braun — 08/02/2012
Ken Braun of Casco, Michigan, died August 2, 2012 at age 56. Ken was a music instructor for Hansen Pro Music in Port Huron. He also taught at Ardis Music Store in Mt. Clemens and was a substitute teacher at Anchor Bay High School. He played with the bands Brazil and Beyond, Macombers and the Adam Allens Band. The Ken Braun Memorial Fund has been established. Send donations (checks payable to "Ken Braun's Family") to Ardis Music, 49 N. Walnut St., Mt Clemens, MI 48063.
Audrey E. Bush — 07/31/2012
Audrey E. Bush died July 31, 2012. She was 92 years old. Audrey was raised in Ogden, Utah. After high school, she attended the University of Utah and studied music education, receiving her master's degree in 1949. For many years she was principal bass with the Seattle Symphony, and then for 35 years she was principal bass of the Utah Symphony. She was a charter member of the Las Vegas Philharmonic, serving as principal bass from 1998 until her retirement in 2003, at which time she was awarded the title of "Principal Emeritus." She traveled the world with her music and was profiled in Bass World magazine by her friend and fan Gary Karr. Donations in her memory can be made to the "Foundation to Assist Young Musicians (FAYM)" to create a scholarship in Audrey's name at FAYM, 9513 Coral Way, Las Vegas, NV 89117.
Andy Wolf — 06/22/2012
Andy Wolf died June 22, 2012 at age 96. He was a long-time member of the Cincinnati Symphony Orchestra bass section. Besides being an accomplished bassist, he also was a luthier and was for many years a partner of David Horine running The Bass Viol Shop in Cincinnati. He is survived by his wife, Emily Hodges.
Nabil Totah — 06/07/2012
Nabil Totah died June 7, 2012. He was 82 years old. Born in Ramallah, Jordan, 'Nobby' Totah played violin and piano as a child. He relocated to the U.S. in 1944 and studied political science before deciding on a career in music. Taking up the bass in 1953, he played in army bands and with Hampton Hawes and Toshiko Akiyoshi in Japan. Upon his return to the U.S. following his military service, he played briefly with Charlie 'Bird' Parker and then began long-time, intermittent spells in groups led by Gene Krupa and by Johnny Smith. Also during the 1950s and 1960s, Totah played with a wide range of artists including Eddie Costa, Tal Farlow, Bobby Jaspar, Herbie Mann, Zoot Sims and Phil Woods, and worked in bands led by Benny Goodman, Bobby Hackett, Max Kaminsky, Lee Konitz and Hazel Scott. In addition, Totah led his own small groups with a distinguished array of sidemen. A memorial concert was held on August 20th in New York City for Totah featuring performances by Toshiko Akiyoshi, David Amram, Don Friedman, Lee Konitz, Mike Longo, Lew Tabackin and many others.
Louisa Womack — 05/08/2012

It is with great sadness that the ISB announces the passing of one of our bass family, Louisa Womack. Louisa soloed with the Rochester Philharmonic Youth Orchestra, Finger Lakes Symphony Orchestra and Rochester Philharmonic Orchestra. She began her studies in Rochester with Gaelen McCormick, continuing with James VanDemark. She spent her summers at the Bowdoin International Music Festival with Kurt Muroki, and at the Perlman Music Program with Rachel Calin. She attended the ISB's 2009 Convention at Penn State University in State College as part of the Young Bassists Program, and was in her second year at the Curtis Institute of Music studying with Harold Robinson and Edgar Meyer. Louisa was a kind, gentle, caring and giving soul who never hesitated to help those around her who were in need, and she was a fantastic bassist who from an early age developed her own special musical voice, all qualities that we as ISB members aspire to.
Says Louisa's sister, Margaret Womack, a cellist at the Eastman School of Music: "We are having a gathering for friends and family, anyone who knew and loved Louisa Womack, at the Daisy Flour Mill on Blossom Road in Rochester on Friday, May 11th from 7 to 9 pm. Instead of flowers, we've established a fund for The Perlman Music Program in my sister's memory because she cherished her summers there - they were some of the happiest times of her life. If anyone is interested here is the link. Thank you so much for your support, it means the world to me and my family."
Jim Clute — 03/07/2012

Jim Clute, former associate principal bassist of the Minnesota Orchestra, died on March 7th, 2012. Jim was born in Iowa City, Iowa on July 17, 1933. He earned his master's degree from the University of Iowa. Jim was stationed in Germany with the Seventh Army Symphony from 1957 to 1958. in 1988, Jim was awarded Minnesota ASTA's 'String Teacher of the Year'. He was a member of the International Conference of Symphony and Opera Musicians (ICSOM) and served frequently on contract negotiating committees for the Minnesota Orchestra. He taught at the University of Wisconsin - Eau Claire, St. Olaf College in Northfield, and the University of Minnesota. He is survived by his son, Steven, and granddaughter Annie. He will be remembered by his friends, colleagues and the many private students he taught through the years in his spare time. Memorials may be made to Twin Cities Musicians Union Young Musicians Scholarship Fund, http://www.TCMU.com.
Joe Byrd — 03/06/2012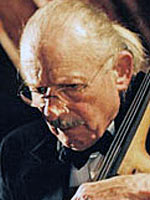 As reported by Adam Bernstein of The Washington Post, double bassist Joe Byrd, brother of the late guitarist Charlie Byrd, died March 6, 2012 from injuries sustained in a car accident. He was 78.
Joe and his brother Charlie were at the forefront of the Brazilian jazz movement of the 1960s and together they worked steadily for the next four decades. They were goodwill ambassadors for the State Department and performed for presidents at the White House.
Joe Byrd enrolled at the Peabody Conservatory in Baltimore on the G.I. Bill after serving in the army. In 1962, he graduated with a degree in double bass and a teaching certificate, and succeeded Keter Betts in his brother's group. After his brother's death in 1999, Joe formed his own trio and recorded several albums.
He is survived by his wife, attorney Elana Rhodes, whom he married in 1977, stepson Jeffrey House and another brother Jack Byrd. A memorial service is planned for March 24th at the Unitarian Universalist Church of Annapolis (Maryland).
John Levy — 01/20/2012
John Levy, NEA Jazz Master and a bassist who became a prominent manager of major jazz artists, died Jan. 20th in Altadena, Calif., at age 99. As reported by Jeff Tamarkin for Jazz Times magazine, he was credited as the first African-American business manager in the jazz field. His clients included Wes Montgomery, Les McCann, Shirley Horn, Freddie Hubbard, Cannonball Adderley, Betty Carter, Ahmad Jamal, Abbey Lincoln and others. He was born in 1912 in New Orleans and grew up in Chicago. He moved to New York as a member of Stuff Smith's band, and went on to work with Billy Holiday, Billy Taylor, Erroll Garner, and most famously as a member of George Shearing's quintet in the late '40s, when he began taking on business responsibilities for the blind pianist. A successful self-taught businessman, he formed his own management company, John Levy Enterprises, in 1951.
Stefano Scodanibbio — 01/08/2012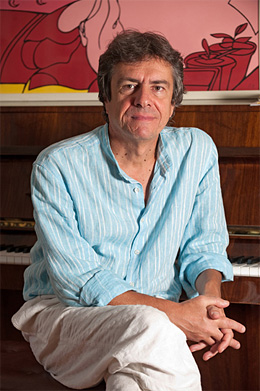 The music world was stunned to learn of the death of double bass soloist and composer Stefano Scodanibbio on January 8th from amyotrophic lateral sclerosis (ALS, commonly known as Lou Gehrig's Disease). He was only 55 years old. "Stefano Scodanibbio has been responsible for more important additions to the double bass repertoire in recent years than any European bassist," wrote Michael Cameron in his review of Stefano's CD release Voyage That Never Ends, a 45-minute soundscape that Stefano performed in its entirety when he made his ISB convention debut in 1999 at the University of Iowa. What is now become his final ISB convention performance was in 2009 at Penn State University, another profoundly moving experience for those lucky enough to be there.
Dozens of works were written for him, and he created new techniques, extending the colors and range of the double bass. In 1987 in Rome, he performed a four-hour non-stop marathon, playing 28 pieces by 25 composers. As a composer, his catalogue includes more than 50 works, principally for strings, including Sei Studi for solo contrabass, Three String Quartets, Concertale for contrabass, strings and percussion and Six Duos.
In June 2004 Stefano premiered Sequenza XIVb by Luciano Berio in his own version for contrabass, from the original for cello. In 1983 he founded the "Rassegna di Nuova Musica," a new music festival held annually in Macerata, Italy.
By a lovely coincidence, on Friday, May 25th, 8 PM at The Stone in New York City, Cleveland Symphony bassist Scott Dixon, along with Matteo Cesari (bass flute) and the Del Sol String Quartet, will perform music of Stefano Scodanibbio. Read more about his important and far too-short career. We're so sorry that this voyage had to end, and the ISB extends its deepest sympathies to Stefano Scodanibbio's family, friends, colleagues and fans everywhere. Click here to make a donation to the ISB in Stefano's memory.
---
Tadeusz Gorny — 12/12/2011
Professor Tadeusz Gorny, on the faculty of the Academy of Music in Wroclaw, Poland since 1977, died on December 12th. He was only 60 years only. His colleague, Professor Irena Olkiewicz, also on the Academy faculty, worked with him for more than 30 years. She reports, "Professor Tadeusz Gorny was one from the most outstanding Polish double bassists and teachers in our country's history. He was a jury member in the first Vratistawia International Double Bass Competition in 2008 and of the World Bass Festival competition in 2010." He was a member of the Polish Double Bass Society.
---
Tony Bianco — 10/24/2011
Anthony "Tony" Bianco passed away Monday morning, October 24th at age 94. He was well known as a teacher to bassists of all ages and abilities, as well as a distinguished orchestral musician. He joined the Pittsburgh Symphony in 1944 as principal bass under Fritz Reiner and completed 55 years with the orchestra, twenty-six as principal. He received the ISB's Distinguished Service Award for lifetime achievement, its highest honor, in 2007. A sought-after presenter at ISB conventions and other double bass events even into his 90s, he was always generous with his time and advice, especially to younger bassists.
Jim Krummenacher — 10/22/2011
Jim Krummenacher, age 81, died Saturday, October 22nd after a brief battle with cancer. He attended the 2011 ISB convention at San Francisco State University where he was, as always, full of life and love of music and all things bass. A loyal and longtime ISB member who attended the very first ISB convention in Madison, WI, Jim joined the Pittsburgh Symphony Orchestra in 1956 and retired in 2006, having served with distinction for 50 years. He is survived by his brothers Edwin A. Krummenacher, Jr. of La Mesa, CA and Bruce C. Krummenacher of Warrenville, IL, and six nieces and nephews.
Tony and Jim, the best of friends, passed away just two days apart and both were ISB "lifers." While they may not be attending future events in body, they will always be with us in spirit. They were mentors to aspiring professional musicians, yet both remained continuing students of music and life. We will miss them both, and send our deepest sympathies to their families, friends and colleagues. To make a donation to the ISB in their memory, click here. Well done, Tony and Jim! By now you've found each other and are playing duets in the great concert hall in the clouds.
---
Added 10/24/2011
In the last few days the ISB has lost two long-time and much loved members who were, coincidentally, not only good friends of the Society, but also close friends themselves.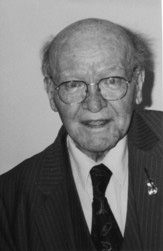 Anthony Bianco passed away Monday morning, October 24th at age 94. He was well known as a teacher to bassists of all ages and abilities, as well as a distinguished orchestral musician. He joined the Pittsburgh Symphony in 1944 as principal bass under Fritz Reiner and completed 55 years with the orchestra, twenty-six as principal. In 1992 Lorin Maazel conferred the title of Principal Laureate Bass on him, and in 1999, he received the orchestra's Golden Laureate Award. He received the ISB's Distinguished Service Award for lifetime achievement, its highest honor, in 2007. A sought-after presenter at ISB conventions and other double bass events even into his 90s, he was always generous with his time and advice, especially to younger bassists. He enjoyed an especially happy family life, and is survived by his loving wife Angela and their many children. A funeral service is scheduled for Friday, October 28th at the St. Gregory Roman Catholic Church in Zelienople, PA at 11 AM.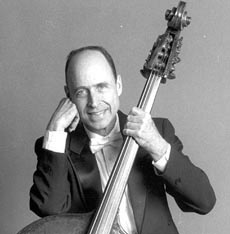 Jim Krummenacher, age 81, died Saturday, October 22nd after a brief battle with cancer. He attended the 2011 ISB convention at San Francisco State University where he was, as always, full of life and love of music and all things bass. A loyal and longtime ISB member who attended the very first ISB convention in Madison, WI, Jim joined the Pittsburgh Symphony Orchestra in 1956 and retired in 2006, having served with distinction for 50 years. He is survived by his brothers Edwin A. Krummenacher, Jr. of La Mesa, CA and Bruce C. Krummenacher of Warrenville, IL, and six nieces and nephews. A memorial service will be held on Tuesday, October 25th at the Fourth Presbyterian Church, Roup and Friendship, at 3 PM. A memorial service will also be held at the Chapel of Forever Oak Hill, 10301 Big Bend Rd., St. Louis, MO, on Saturday, October 29 at 11 AM. You can post a remembrance at http://www.post-gazette.com/gb.
Tony and Jim, the best of friends, passed away just two days apart and both were ISB "lifers." While they may not be attending future events in body, they will always be with us in spirit. They were mentors to aspiring professional musicians, yet both remained continuing students of music and life. We will miss them both, and send our deepest sympathies to their families, friends and colleagues. To make a donation to the ISB in their memory, click here. Well done, Tony and Jim! By now you've found each other and are playing duets in the great concert hall in the clouds.
---
Detroit-based jazz bassist Donald Mayberry died of a heart attack on April 11, 2011. He was 57 years old. He is remembered as a first-call "musician's musician," equally at home playing in a symphony, for a Broadway show or in the classroom, but his greatest love was jazz. His first professional job was at age 13 performing with the Dorothy Ashby trio. After graduation from Cass Tech, he was a member of the Tommy Saunder traditional band, and toured with drummer J.C. Heard's big band, David Bowie and jazz greats such as Clark Terry. A favorite of vocalists, he toured nationally with Lena Horne, Joe Williams, Diane Schuur, Mel Torme, Rosemary Clooney, Johnny Mathis and Michael Feinstein. He also performed with Dizzy Gillespie and Art Blakey and the Jazz Messengers. A respected classical bassist, he also played with the Detroit and Scandinavian Symphony Orchestras. For more information, contact his friends Barbara and Spencer Barefield at .
---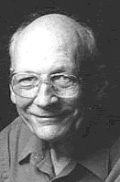 Eldon Obrecht, emeritus professor of music of the University of Iowa, died March 7, 2011 at the age of 90. He received a scholarship to the University of Iowa (then the State University of Iowa), where he studied composition for both undergraduate and master's degrees and met his wife Maxine. They had four musical daughters, ten grandchildren and seven great-grandchildren. After a brief stint with the National Symphony Orchestra, he returned to the University of Iowa to join the faculty and pursue his doctoral degree in 1947. During his tenure, he taught double bass, music appreciation, music theory and composition. He also collaborated with Tom Turner to write a book on musical form and analysis. In 1953 he took over the music appreciation classes at the university, which were broadcast on WSUI radio until 1973. He also served as principal bass with the Quad City Symphony Orchestra. He retired from the university in 1990. As Mario Chiarello noted in his own doctoral thesis: "As a composer he wrote three symphonies, a concerto, and many other works. As a teacher he launched many students into careers, not all of which ended in music, and taught many non-musicians through his music appreciation classes and their broadcasts. Whatever hat he was wearing, he was always known for his positive attitude." Memorial contributions may be made to the Eldon Obrecht Fund at the University of Iowa School of Music, which will be used to fund a scholarship in his name. Contributions may be sent to the University of Iowa Foundation, c/o Eldon Obrecht Fund, P.O. Box 4550, Iowa City, IA 52244.
---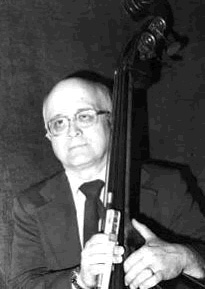 Philip H. Albright, ISB member and professor emeritus of double bass at Ball State University, died November 30, 2010. He was 83 years old. Phil graduated from the Eastman School of Music in 1949. He later earned a Master's degree from Washington University and a Doctor of Musical Arts degree from Eastman. From 1949 to 1958 he played in the National Symphony Orchestra and the St. Louis Symphony. In 1959 he joined the faculty of Ball State Teacher's College (later Ball State University) in Muncie, Indiana. For 41 years, he played with the Lake Placid Sinfonietta, a summer chamber orchestra in Lake Placid, NY. The Adirondack Mountains were his second home and after retiring from Ball State in 1992, he moved to Lake Placid where he was a well-loved member of the community. During more than 33 years of teaching "Doc Albright" or "Dr. Pha," as he was known by his students, influenced the careers of many musicians who now perform in symphony orchestras and teach at schools, colleges and universities across the country. Memorial donations can be made to the Philip Albright Chair for Double Bass, c/o The Lake Placid Sinfonietta, PO Box 1303, Lake Placid, NY 12946.
---
The Vienna Philharmonic Orchestra announced in a joint statement with the Vienna State Opera on that double bassist Georg Straka died November 3rd in while hiking on Mount Fuji, Japan's highest mountain. He was 41 years old. There were no details provided about the circumstances; the Vienna Philharmonic was on tour in Japan at the time of his death. Georg Straka, who was from Moedling, Austria, joined the Vienna Philharmonic in 1999 and had been a member of the Vienna State Opera Orchestra since 1996.
---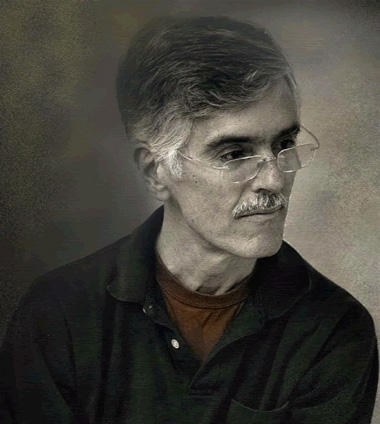 George Vance passed away on August 16, 2009 after a brave battle with pancreatic cancer. He was 60 years old. George was internationally recognized as a pioneer of pedagogy for young bassists. The author of Progressive Repertoire for the Double Bass, a method for teaching the bass to young students, he was on the faculty of the University of Maryland, and lectured and gave clinics in Ireland, England, Finland, Sweden, Canada, Australia and throughout the United States, as well as holding his own popular annual workshop. A student of Tony Bianco and a graduate of Carnegie-Mellon University, he was awarded the American String Teachers Association "Citation for Outstanding Leadership and Merit" in 1990. In 1995 the International Society of Bassists presented him with a Special Recognition Award for his groundbreaking work. He held a teaching certificate from the Institut International François Rabbath. In lieu of flowers, the family requests that donations be made to the George Vance Young Bassists Education Fund, established in George's honor and dedicated to offering educational opportunities for young bassists. Send donations payable to the International Society of Bassists and addressed to the George Vance Young Bassists Education Fund, International Society of Bassists, 14070 Proton Rd., Suite 100, Dallas, Texas 75244. The ISB is a 501(C)(3) organization and all donations are tax deductible as allowed by law. The ISB extends its deepest sympathies to George's family and students. His extended family includes the many bassists around the world who have been inspired and influenced by his life's mission of teaching. George will live on in the memories of the students and colleagues whose lives he changed for the better. He made a difference in his too-short life, and we will miss him with all our hearts.
---
Luthier Carleen Hutchins passed away on August 7, 2009 at the age of 98. A former high school science teacher, she became a violinmaker well known for her body of research into the acoustics of violins, and the creation of a family of eight proportionally-sized violins, The Violin Octet. From 2002 to 2003, Hutchins's octet was the subject of an exhibition at the Metropolitan Museum of Art in New York City, "The New Violin Family: Augmenting the String Section." Her greatest innovation, still used by many violinmakers, was a technique known as free-plate tuning. When not attached to a violin, the top and back are called free plates. Her technique gives makers a precise way to refine these plates before a violin is assembled. Hutchins was founder of the New Violin Family Association, authored more than 100 technical publications, and edited two volumes of collected papers in violin acoustics. She was the recipient of four grants from the Martha Baird Rockefeller Fund for Music, two Guggenheim Fellowships, an Honorary Fellowship from the Acoustical Society of America, and four honorary doctorates. In 1963, Hutchins co-founded the Catgut Acoustical Society, which develops scientific insights into the construction of new and conventional instruments of the violin family.
---
The well known Uruguayan-Brazilian double bassist, Professor Milton Romay Masciadri, father of University of Georgia double bass professor Milton Masciadri, has passed away. The senior Masciadri was assistant principal bass of the OSSODRE Symphony in Uruguay and principal bass of the OSPA Porto Alegre Symphony Orchestra in Brazil for more than 30 years. He was a professor of the Music institute of the Symphony Orchestra as well as member of the UNISINOS Chamber Orchestra. He was a major force for the double bass in Brazil and will be deeply missed by friends, family and his many former students.
---