ISB Center Stage is an online interview and performance series featuring some of the world's leading players and educators speaking about their careers and a wide variety of topics. Members receive invitations to attend ISB Center Stage events and submit their questions during the event, and can access recordings of past events.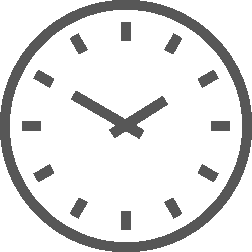 Not sure when to log in for the next Center Stage event "bassed" on where you live? Try this time zone converter and you won't be late for another virtual event! Here's how it works:
Type in the time zone (ISB Center Stage events are scheduled for Eastern Time US), date of the event, and scheduled time of the event.
Type in your local time zone or city.
The converter will automatically tell what time to log in for the event.
If you have a suggestion for a future Center Stage event, .
Saturday, December 2, 2023 —
Getting Together with Gary Karr: Music in Times of Crisis
This video has not been uploaded yet.
---
To listen to and / or view the ISB Center Stage archive, click here to login or join now. If you're not already a member, check out these great interviews and performances that you're missing out on:
Saturday, May 20, 2023 — Nils Vermeulen
Saturday, December 17, 2022 — Getting Together with Gary Karr: The Handy Double Bassist by Arnold Schnitzer
Saturday, October 15, 2022 — ISB Center Stage: Buster Williams Bass To Infinity
Saturday, August 6, 2022 — Mike Richmond's Modern Walking Bass Technique
Saturday, July 2, 2022 — ISB Center Stage: A Conversation with Barre Phillips
Saturday, May 28, 2022 — ISB CenterStage: Hans Sturm: 2022 Bass Fest Preview!
Saturday, May 7, 2022 — Gary Karr and Robert Black
Saturday, April 30, 2022 — Rufus Reid, The Evolving Bassist
Saturday, April 2, 2022 — Bach Meets Verse: The Career of Richard Hartshorne
Saturday, March 5, 2022 — Gary Karr and Steve Bailey
Saturday, February 26, 2022 — 2022 Sphinx Competition Laureate Kebra-Seyoun Charles and Patricia Weitzel
Saturday, February 5, 2022 — Gary Karr: All About Bass Ensembles
Saturday, January 15, 2022 — Susan Hagen Virtual Warmups Class
Saturday, December 11, 2021 — A New Biography of Francois Rabbath
Saturday, December 4, 2021 — Gary Karr with Tom Martin and Chris West
Saturday, November 13, 2021 — Susan Hagen, Bruce Gertz, and Claus Freudenstein
Saturday, November 6, 2021 — Gary Karr 80th Birthday Party
Saturday, October 16, 2021 — Szymon Marciniak and Robert Black
Saturday, October 2, 2021 — Gary Karr with Olivier Babaz, Peter Lloyd, and Scott Pingel
Saturday, September 18, 2021 — David McGill and Aaron Olguin
Saturday, September 4, 2021 — Gary Karr with Hector Tirado and John DeVore
Saturday, August 28, 2021 — Pippa Macmillan and Rob Nairn
Saturday, August 7, 2021 — Let's Talk About Body & Bass Part 2
Saturday, July 10, 2021 — Gary Karr and Dr. Randall Kertz
Saturday, May 8, 2021 — Paul Ellison, John Clayton, and Don Robertson
Saturday, May 1, 2021 — Linda May Han Oh and Stephan Crump
Saturday, April 24, 2021 — Valentina Ciardelli and Travis Harrison
Saturday, April 17, 2021 — DaXun Zhang and Tom Knific
Saturday, April 3, 2021 — Getting Together With Gary Karr: User Friendly Basses & Bows
Saturday, March 27, 2021 — Frank Proto and Tom Knific
Saturday, March 20, 2021 — 2021 Virtual ISB Convention Young Bassist Program Preview
Saturday, March 13, 2021 — Uxia Martinez-Botana and Travis Harrison
Saturday, March 6, 2021 — Getting Together with Gary Karr & Joseph Conyers
Saturday, February 27, 2021 — Bass Players for Black Composers Panel
Saturday, February 20, 2021 — A Conversation with Nico Abondolo and Tom Knific
Saturday, February 13, 2021 — Work in Progress: A Conversation with Future Leaders
Saturday, February 6, 2021 — Getting Together with Gary Karr & Rufus Reid
Saturday, January 23, 2021 — Ask A Luthier Panel II
Saturday, January 16, 2021 — Dave Holland and David Gage
Saturday, December 5, 2020 — Rick Stotijn and Joel Quarrington
Saturday, November 21, 2020 — Trevor Davis, Seth Kimmel, Joey Naeger, Mitch Moehring and Sam Morel
Saturday, November 14, 2020 — John Patitucci and Steve Bailey
Saturday, November 7, 2020 — Bert Turetzky and Mark Dresser
Saturday, October 31, 2020 — David Allen Moore and Scott Dixon
Saturday, October 24, 2020 — Paul Kowert and Alex Hanna
Saturday, October 17, 2020 — Tom Martin and Tim Cobb
Saturday, October 10, 2020 — Jorge Roeder and Shawn Conley
Saturday, October 3, 2020 — Chris Kosky and Mimi Jones
Saturday, September 26, 2020 — Victor Wooten
Saturday, September 19, 2020 — Lorraine Campet and Xavier Foley
Saturday, September 12, 2020 — Christian McBride
Saturday, September 5, 2020 — Louis Levitt of Sybarite5 & The Weeklies
Saturday, August 29, 2020 — The One and Only Gary Karr Returns!
Saturday, August 22, 2020 — Matt Baker and the String Quintets of George Onslow
Saturday, August 8, 2020 — Marcos Machado and the Tao of Bass
Saturday, August 1, 2020 — Panel: Getting to the Heart of Online Teaching
Saturday, July 25, 2020 — Legacy of Milt Hinton Panel
Saturday, July 18, 2020 — An Interview with Phoebe Russell
Saturday, June 20, 2020 — An Interview with Joel Quarrington
Saturday, June 13, 2020 — An Interview with ISB Founder Gary Karr