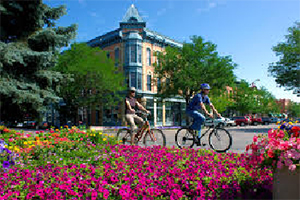 The ISB 2021 Convention will be held June 7-12, 2021 in beautiful Lincoln, Nebraska, home of our host University of Nebraska - Lincoln. The event will take place from Monday, June 3, 2019, through Saturday, June 8, 2019. We anticipate over 1,000 bassists, exhibitors, collaborative musicians, family members and guests from around the world to attend the concerts, seminars, workshops, lecture-demonstrations, panel discussions, masterclasses, exhibits, Young Bassists Program, and ensembles for non-professional bassists. In addition, the ISB will be holding solo, jazz, orchestral and young bassist performance competitions, and the eighth biennial ISB Maker's Competition over Monday, June 5th and Tuesday, June 6th.
As a non-profit organization that puts its revenues back to work for its membership, we rely on ISB members to help make the convention a great experience for everyone who attends. We are grateful for the many presenters over the years who have donated their time, travel and talent as a way of giving back to the worldwide bass community.
The following is a tentative list of convention presenters, subject to change. Click on a Presentation Title to see more information about the presenter and their presentation.
Monday, June 3, 2019

Aaron Olguin
Classical Headliner: Aaron Olguin
8:00 PM
MAC Stage
Luca Alemanno
Jazz Headliner: Luca Alemanno
9:00 PM
MAC Stage

Tuesday, June 4, 2019

Burak Karaagac
Duolog ; Violin-Bass and Piano Chamber Music Recital
2:00 PM
Ford Hall
Ebru Karaagac
Ebru Karaagac - Duolog: Violin-Bass and Piano Chamber Music Recital
2:00 PM
Ford Hall
Tod Leavitt
Contrabass: King of Pizzicato
3:00 PM
Ford Hall
Gabriele Ragghianti
The Italian Bass Tradition
3:00 PM
Auer Hall
Kevin Brown
Bach Cello Suite No. 2 and Viola da Gamba Duets
4:00 PM
Ford Hall
Brett Shurtliffe
Franz Simandl - The Bohemian Bottesini
4:00 PM
Auer Hall
Jim Ferguson
Recital
5:00 PM
Sweeney Hall
Owen Lee
Owen Lee Recital
5:00 PM
Auer Hall
DaXun Zhang
Recital
8:00 PM
MAC Stage
Lynn Seaton
Lynn Seaton in Recital
9:00 PM
MAC Stage

Wednesday, June 5, 2019

Mark Urness
Frontiers: Classical, Jazz, and Social Consciousness
11:00 AM
Sweeney Hall
Derek Zadinsky
Connections to IU
11:00 AM
Ford Hall
Volkan Orhon
New Concerto for Double Bass
2:00 PM
Auer Hall
Svetozar Vujic
P Kellach Waddle World premiere for double bass end piano
3:00 PM
Ford Hall
Han-Jui Chen
Franck,Debussy, and Fauré
4:00 PM
Ford Hall
Bruce Gertz
Alternative Facts
4:00 PM
Sweeney Hall
ISB Presents
The Trout quintet - 200 years of evolution
4:00 PM
Auer Hall
Louis Levitt
Sybarite5 presents Endeavor
5:00 PM
Sweeney Hall
Gunars Upatnieks
Recital
8:00 PM
MAC Stage
Jiri Slavik
Jiri Slavik in Recital
9:00 PM
MAC Stage

Thursday, June 6, 2019

Elizabeth Clawson
An Exploration of Duo Music for Double Bass and Guitar
10:00 AM
Ford Hall
Phillip Serna
The Great Dooble Bass - Music for Violone & Viols
10:00 AM
Sweeney Hall
Fausto Borem
Fausto Borém invites Voice, Piano and Basses for Crossover Music
11:00 AM
Auer Hall
Mark Morton
Five Original String Orchestrations of Solo Bass Works by Giovanni Bottesini
11:00 AM
Ford Hall
Simon Garcia
Simon Garcia SoundWorld
2:00 PM
Auer Hall
Michael Cameron
A Hoosier Celebration
3:00 PM
Auer Hall
Peter Coco
Pete Coco Trio
3:00 PM
Sweeney Hall
Rodrigo Mata Alvarez
TOLO LOCH New Mexican Music for Double bass ensemble
4:00 PM
Ford Hall
Dan Styffe
Recital - including world premieres and US premieres. Solo and duo pieces.
4:00 PM
Auer Hall
Dominik Wagner
Recital
5:00 PM
Auer Hall
Martin Wind
Legacy Recital Program
5:00 PM
Sweeney Hall
Chi-chi Nwanoku
Chi-chi Nwanoku in Recital
8:00 PM
MAC Stage
Ron Carter
Ron Carter in Recital
9:00 PM
MAC Stage

Friday, June 7, 2019

Hector Tirado
Feeling Through Silence
10:00 AM
Auer Hall
Susan Cahill
Voice in Deep
11:00 AM
Sweeney Hall
Anthony Stoops
Bad Boyz of Double Bass
11:00 AM
Auer Hall
Joel Braun
Recital
2:00 PM
Ford Hall
Igor Eliseev
Absolute RACHMANINOV
2:00 PM
Auer Hall
David Murray
Music of Paul Ramsier
3:00 PM
Auer Hall
Pedro Vares de Azevedo
Piazzolla & Trovajoli Recital
3:00 PM
Ford Hall
Stefano Sciascia
Molto Cantabile
4:00 PM
Auer Hall
Elizabeth Soukup
Betsy Soukup, This Disquiet: Songs for bass and voice
4:00 PM
Sweeney Hall
John Hamil
Johnny Hamil present GAV7D Video Game solo bass
5:00 PM
Sweeney Hall
Andres Martin
Temperamental: Recital of Andres Martin Compositions
5:00 PM
Auer Hall
Glen Moore
Glen Moore in Recital
5:00 PM
Sweeney Hall
Lorraine Campet
Lorraine Campet in Recital
8:00 PM
MAC Stage
John Patitucci
John Patitucci in Recital
9:00 PM
MAC Stage

Saturday, June 8, 2019

Jeremy Baguyos
2019 Composition Competition Winners Recital
11:00 AM
Ford Hall
ISB Presents
Young Bassists Concert
1:00 PM
MAC Stage
Alan Lewine
Alan Lewine: Original Jazz
3:00 PM
Sweeney Hall
Brian Powell
Swing Hi, Swing Low: New Music for Violin and Bass
3:00 PM
Auer Hall
MEGAN McDevitt
Boundless Soundscapes: a performance by Shade & Light Duo (Megan McDevitt and Betsy Soukup)
4:00 PM
Sweeney Hall
Yung-chiao Wei
Bach Violin Partita #3 and Award Winning Young Talents
4:00 PM
Ford Hall
Jay Leonhart
Jay Leonhart in Recital
5:00 PM
Sweeney Hall
John Clayton
John Clayton and Friends
8:00 PM
MAC Stage